The Hollywood Reporter Co-President Confirms Wolff's Account of Bannon/Ailes Dinner: 'Absolutely Accurate'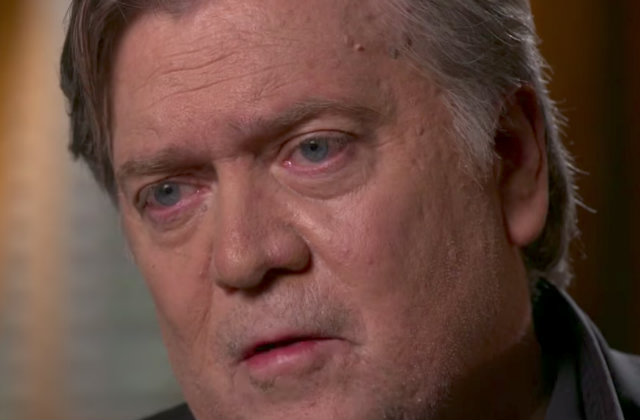 One of the craziest excerpts, and that's saying a lot, in Michael Wolff's upcoming White House tell-all is a dinner between Steve Bannon and deceased Fox News CEO Roger Ailes, in which Ailes tells Bannon that President Donald Trump "would jump through hoops" for both Rupert Murdoch and Vladimir Putin.
"I just worry about who's jerking whose chain," Ailes is alleged to have finished.
This dinner also allegedly presented the two discussing Trump's foreign policy acumen, or lack thereof, of the looming threat of China, as well as the creation of a brand new news network, which is alleged to have already counted Sean Hannity and Bill O'Reilly as two of its on-air personalities.
The problem here, to many, is who to trust. Ailes is dead and Bannon is disgraced. Wolff, for his part, has long been considered a polarizing figure.
Enter The Hollywood Reporter's co-president Janice Min. She has stated on Twitter that Wolff's transcript of the evening is totally on-point. How does she know that? She was there.
"So I was one of the 6 guests at the Bannon-Ailes dinner party in January 2017 and every word I've seen from the book about it is absolutely accurate," she wrote. "It was an astonishing night."
Min's report is corroborated by Axios, who recently revealed that Wolff taped many of his interviews and that the dinner-in-question was actually held at the author's New York City townhouse.
Wolff was slammed by left-leaning members of the press last year for suggesting that reporters, in the age of Trump, should become "stenographers" and replicate what he says, word-for-word, without any comment.
Now, it seems as if he has done that with members of the president's staff, only to find himself demonized by the right. What a difference a year — and an election — makes.
[image via screenshot]
—
Follow Lawrence Bonk (@sidescrollers) on Twitter
Have a tip we should know? tips@mediaite.com