The Kelly File Shake-Up: What Does This Mean About Her Future? Here Are Some Ideas…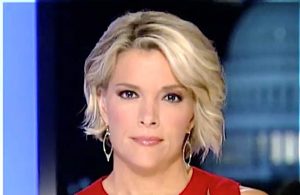 The big news in cable today is that Megyn Kelly's executive producer on The Kelly File, Tom Lowell, will now serve as the network's Vice President and Managing Editor of News.
Let's be honest, the timing of this shake-up is a bit suspicious, considering it happened to come right as Kelly's contract is up.  Anyone in cable news knows that those two things usually aren't a coincidence.  But what does it mean? Well, a few scenarios come to mind. Is a single one of them reflective of reality? Who knows! Is it fun for cable news fanatics to speculate? You bet!
Here are a few immediate reactions and questions, courtesy of your faithful, cable news-loving team at Mediaite.
First, there is a chance that Lowell is just a guy who has worked hard and is being rewarded with a new job. This isn't the first Fox News Channel staffing announcement we've gotten in the last day. Just yesterday, we got the announcement that there is a new Executive Vice President of Human Resources.
So the second (very plausible option) is that his new gig is proof Kelly is staying. There have been endless rumors about her future at the network for the last few months. Will she go to ABC? Will she go to CNN? No one knows except Kelly herself. There are reports that she's considering staying at Fox, but has major contractual demands. Could one of those demands be Lowell's ouster from her show? To the best of our knowledge here at Mediaite, Kelly and Lowell never had beef, but she is very good at hiding disagreements until the other person involved makes the spat news. Perhaps Kelly wants someone else in his place. Maybe she has someone special in mind.
In addition, Kelly may be staying at Fox, but could want to make her show pre-taped, like those of Bill "We'll Do It Live!" O'Reilly and Sean Hannity. She criticized them in the past for not doing live broadcasts, but she also has small children at home and would likely want to spend more time with them in the evenings instead of prepping and shooting a show while they're getting home from school. Granted, the shows of O'Reilly and Hannity bookend her own broadcast, so this option is unlikely if only because it wouldn't serve Fox well to have three pre-taped shows in a row during primetime. If major news broke, it would be better for them to have at least one anchor ready to go.
The third option is, of course, that she's bouncing to a new network and Fox had to find everyone on her show a new job. Maybe Lowell isn't the only one getting a shiny new title. There could be more of these revelations coming. What is the new VP of HR was actually brought on to help facilitate all of the job-switching?
We won't know for a long time what — if anything — this new shift means, but there is still time to collect more clues and formulate theories.
Anything to add, readers?
[image: screengrab]
This is an opinion piece. The views expressed in this article are those of just the author.