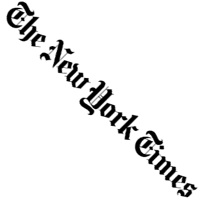 The NY Times reported on Sunday afternoon that an unauthorized advertisement on their site was malware. Readers of their website had seen a pop-up box warning them about a virus with then directed them to a site claiming offers of an antivirus software. The infection notice, and the resulting fake scans reporting dozens of infections, is a common ploy used by rogue anti-Virus software, and put NY Times web editors in the unenviable position of reporting on their own troubles.
While the NY Times is not the first website to be afflicted by a virus-spreading advertisement, AllThingsDigital's Peter Kafka says that one "generally have to travel farther down the Internet publishing food chain to find these kind of bogus ads–go hunting for porn and/or illegal downloads, for instance, and you'll find plenty of this stuff."
He goes on to :
But Web advertising is still a wild and woolly place, and this type of thing still plagues high-end publishers too. Sometimes it's the fault of ad networks the publishers use to move their unsold inventory; sometimes the bogus ads are bought directly from the publishers themselves.

I've asked both the Times PR staff and ad tech team for additional information about the ads, but haven't heard back yet. Still, you have to give the paper credit for flagging this on their front page at all.
Apart from the original note the NY Times has released no more information about the potential computer attacks that appear to be coming from their website.
Have a tip we should know? tips@mediaite.com