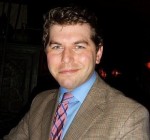 The same week that Saturday Night Live skewers President Barack Obama for accomplishing absolutely nothing, he has won the Nobel Peace Prize? Spin this: President Obama was 11 days into his presidency when nominations closed for the Peace Prize. What exactly was he nominated for? Forget Jimmy Carter waiting over two decades for his – One could argue that George W. Bush should have gotten the Nobel Peace Prize, since he literally may have done more for world peace by leaving office than Obama did by entering it.
But let's pretend that in a fantasy world, the winner of the Peace Prize could loan it to someone they felt was additionally worthy.  Since the Obama win was silly enough…why not write a post about how it should have done to Jack Dorsey, the creator of Twitter??
I'm a big user of Twitter, and so is Jack.  And what he did a few years back really did change how the world communicates.  In a recent issue of Washington Life magazine, I wrote about how Twitter played an integral role in information about the aftermath of the Iranian elections getting to CNN and other international news services.  But even before that, Twitter played  diverse critical communications roles in earlier crisis situations like Mumbai, Madagascar, Gaza, and Pakistan, which was something I earlier studied for the Defense Department.
People, including me, make fun of Twitter's lack of reliability and other quirks all you want, but at least they've had impact.
I like President Obama, and I suppose I'm proud that the U.S. President won the Nobel Peace Prize. But I don't think I'm going to go to parties at the Swedish Embassy for a while. In the meantime, I'm sure Kanye West plans to disrupt Obama 's Nobel ceremony, saying that the award should have gone to Beyonce.
Dr. Mark Drapeau is a scientist, consultant, and writer for True/Slant, Federal Computer Week, and other publications on social behavior at the intersection of science, technology, government, politics, and society. This article is modified slightly from one which appeared earlier at True/Slant.
Have a tip we should know? tips@mediaite.com