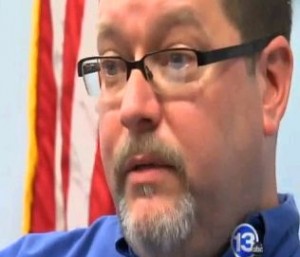 One New York Democrat running for reelection has taken a rather unusual approach to his lewd photo scandal: taking down the pictures in question, but admitting he took them for an art class he took over ten years ago while pursuing his degree.
C. Stephen Eckel is running for reelection in Monroe County, and when news broke of these nude photos he took of himself that were available on his own website, they were immediately taken down, but Eckel had nothing but good things to say about his… junk shots.
"I invite people to look at it and judge for themselves… This is art. This is my art. This is my work and as a professor of photography that's what they want to see if they're evaluating me for a position."
One voter in his district said he wasn't bothered by Eckel's past hobbies, so long as he wasn't sending those kind of pictures to children or anything like that. The ABC affiliate reporting on this story admits they got a tip from a source within the state Republican party, but denied it was an elected official or Eckel's challenger in next week's election.
According to WHAM, Eckel has previously taught as a college professor, most recently teaching photography to students at Genesee Community College.
Eckel took the pictures down not because he was ashamed of them, but because he thought "they would distract from… the campaign" and he hopes the voters in his district judge him on more than just some photos he took over a decade ago for "art."
Watch the video below, courtesy of WHAM:
Have a tip we should know? tips@mediaite.com
Josh Feldman - Senior Editor