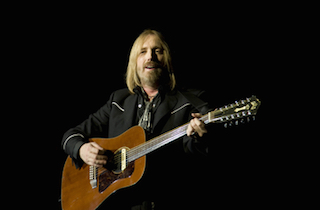 Legendary rocker Tom Petty began life as basically @Florida_Man with a guitar, so it is perhaps not the most surprising thing in the world that he would use a Confederate flag on his 1981 Southern Accents tour, something he told Rolling Stone he now regrets:
The Confederate flag was the wallpaper of the South when I was a kid growing up in Gainesville, Florida. I always knew it had to do with the Civil War, but the South had adopted it as its logo. I was pretty ignorant of what it actually meant. It was on a flagpole in front of the courthouse and I often saw it in Western movies. I just honestly didn't give it much thought, though I should have.

In 1985, I released an album called Southern Accents. It began as a concept record about the South, but the concept part slipped away probably 70 percent or so into the album. I just let it go, but the Confederate flag became part of the marketing for the tour. I wish I had given it more thought. It was a downright stupid thing to do.
Petty said the use of the flag arose from the song "Rebels," told from the point of view of a recalcitrant southerner. But he said he regretted the use of the flag when he saw his fans wearing Confederate t-shirts on later tours.
The flag (finally) became toxic following the assassination of nine black churchgoers last month by a white supremacist photographed multiple times with the flag. It was recently removed from its prominent placing on the South Carolina State House grounds.
"Lowering the flag from the statehouse grounds was the right decision," Petty added. "That flag shouldn't have any part in our government. It shouldn't represent us in any way. The war is over."
The Drive-By Truckers version of "Rebels" is worth your time, as is the entirety of Petty's remarks:
[h/t Rolling Stone]
[Image via screengrab]
——
>> Follow Evan McMurry (@evanmcmurry) on Twitter
Have a tip we should know? tips@mediaite.com