Top Democrat Concedes: 'We Knew' Some People Would Lose Their Health Insurance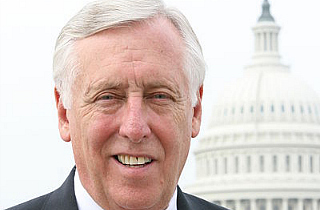 Speaking with the press on Tuesday, House Minority Whip Steny Hoyer (D-MD) conceded that Democrats and President Obama should have been "more precise" when making the initial promise that if Americans like their current healthcare coverage, they would be able to keep it under the Affordable Care Act.
Controversy has erupted as hundreds of thousands of Americans have reportedly received cancellation notices from their insurers since Obamacare went into effect earlier this month. This seemingly runs contrary to a promise the president made in 2009 when he declared that "If you like your healthcare plan, you'll be able to keep your healthcare plan, period."
"We knew that there would be some policies that would not qualify and therefore people would be required to get more extensive coverage," Hoyer said in response to a question from National Review.
Hoyer told another reporter that the Democratic promises were not "misleading," per se, and that "I don't think the message was wrong. I think the message was accurate. It was not precise enough." He added that it "should have been caveated with – 'assuming you have a policy that in fact does do what the bill is designed to do.'"
The Maryland Democrat also reportedly explained to the press that those who've lost their insurance coverage are mostly in the individual market, which is a small segment of the insurance market. Requiring insurers to follow the Obamacare regulations is essential, he said, because it maintains "adequate coverage so the public would not have to be on the hook for serious illnesses or other illnesses."
[h/t BuzzFeed]
— —
>> Follow Andrew Kirell (@AndrewKirell) on Twitter
Have a tip we should know? tips@mediaite.com