Trump Apparently Defying His Chief of Staff By Calling Friends From Personal Phone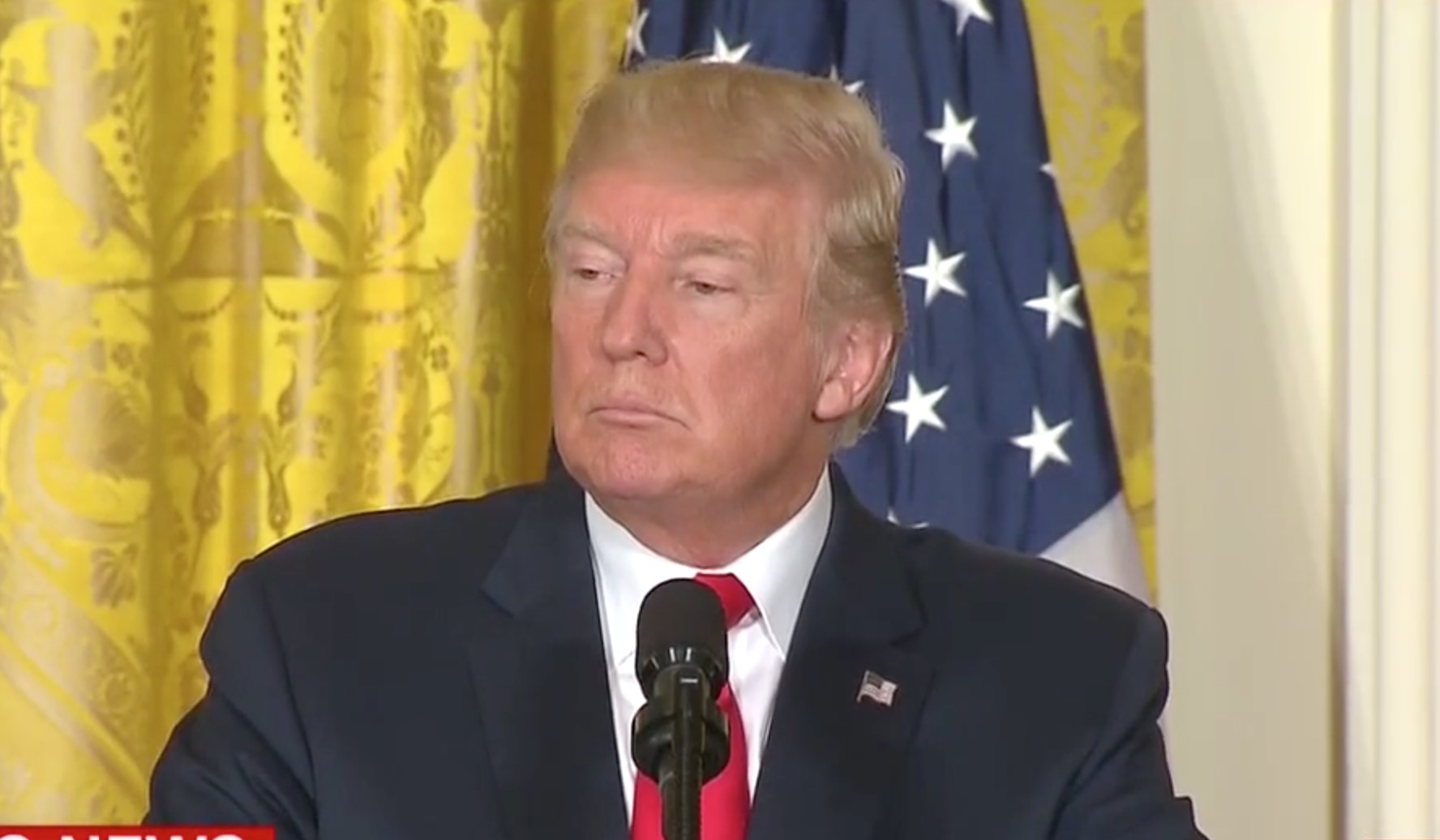 It has been roughly one month since President Donald Trump replaced Reince Priebus with Gen. John Kelly as White House Chief of Staff. And it seems more and more likely that we'll see another chief of staff sooner rather than later.
In a new Washington Post piece detailing the mood in the White House as a tumultuous summer comes to an end, the president is described as fuming for not getting enough credit from the media, with those close to Trump complaining about his tendency to lash out. And the feeling is that Trump's short-temper will lead him into an inevitable clash with Kelly, especially over the rigid structure the ex-DHS head has implemented since taking over for Priebus.
The Post noted that while White House officials are largely happy with the new rules Kelly has put in place, especially when it comes to who gets to visit with the president, Trump has found ways to get around Kelly:
But Trump sometimes defies — and even resents — the new structure. He has been especially sensitive to the way Kelly's rigid structure is portrayed in the media and strives to disabuse people of the notion that he is being managed. The president continues to call business friends and outside advisers, including former chief strategist Stephen K. Bannon, from his personal phone when Kelly is not around, said people with knowledge of the calls.
Yep. Even though Bannon was recently sent packing from the White House, it hasn't stopped Trump from ringing him up on his private phone.
Regarding Kelly's structure, Roger Stone, one of Trump's longest confidants and a one-time advisor, told the paper that Kelly is "trying to treat the president like a mushroom" by "feeding him sh*t" and keeping "him in the dark."
[image via screengrab]
—
Follow Justin Baragona on Twitter: @justinbaragona
Have a tip we should know? tips@mediaite.com