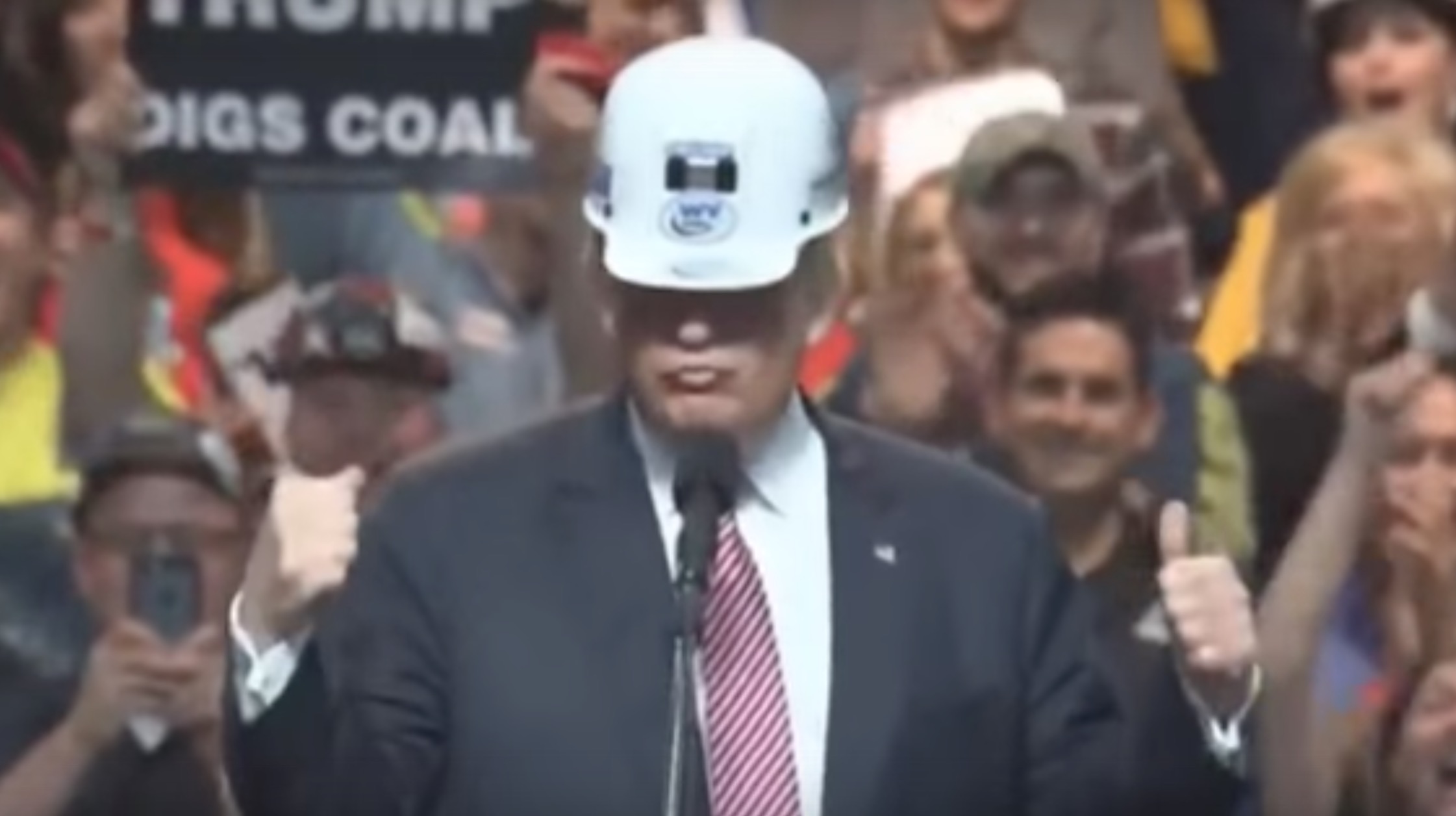 President Donald Trump ignited a fresh controversy Wednesday morning when he announced the U.S. military would ban transgender individuals from serving, citing "the tremendous medical costs and disruption that transgender in the military would entail."
And while Trump wrote in his tweets that the decision was arrived at thanks to "consultation with my Generals and military experts," Politico is reporting that there may have been another motive: a budget proposal to fund the president's cherished wall on the Southern border.
Per Politico, "House Republicans were planning to pass a spending bill stacked with his campaign promises, including money to build his border wall with Mexico."
"But an internal House Republican fight over transgender troops was threatening to blow up the bill," with the GOP leadership unwilling to grant more conservative lawmakers their desire to see a ban on Pentagon-funded gender-reassignment surgeries.
Those members threatened to derail the budget legislation if it did not put an end to sex-change operations funded by the military, but were pushed back on by "moderate Republicans who felt the proposal was blatantly discriminatory."
The more hawkish lawmakers reportedly "turned to Trump, who didn't hesitate. In the flash of a tweet, he announced that transgender troops would be banned altogether."
According to a number of White House and congressional sources, Politico reported that "Trump's sudden decision was, in part, a last-ditch attempt to save a House proposal full of his campaign promises that was on the verge of defeat."
While the president had long planned to rescind Obama-era policy allowing transgender service members to serve openly in the military, the debate over his border-wall budget "hastened Trump's decision."
As CNN's Jeremy Diamond pointed out Wednesday, a 2016 Rand Corp. study commissioned by the Department of Defense determined that allowing transgender individuals to serve in the military would have a "minimal impact" on readiness and health care costs.
According to the Politico report, when lawmakers initially discussed the ban with Defense Secretary James Mattis, he requested time to assess the policy, so they went to Trump — who reportedly issued his morning tweets without alerting the Pentagon of the major shift in policy, a move that "did not sit well with Mattis."
And, of course, a full ban on all transgender service members extends far beyond Republican lawmakers' requests that he simply block Pentagon-funded sex-changes.
Per Politico:
"This is like someone told the White House to light a candle on the table and the WH set the whole table on fire," said one senior House Republican aide. The source said that while GOP leaders asked the White House for help, they weren't expecting — and got no heads up on — Trump's far-reaching directive.
[image via screengrab]
—
Follow Aidan McLaughlin (@aidnmclaughlin) on Twitter
Have a tip we should know? tips@mediaite.com
Aidan McLaughlin - Editor in Chief