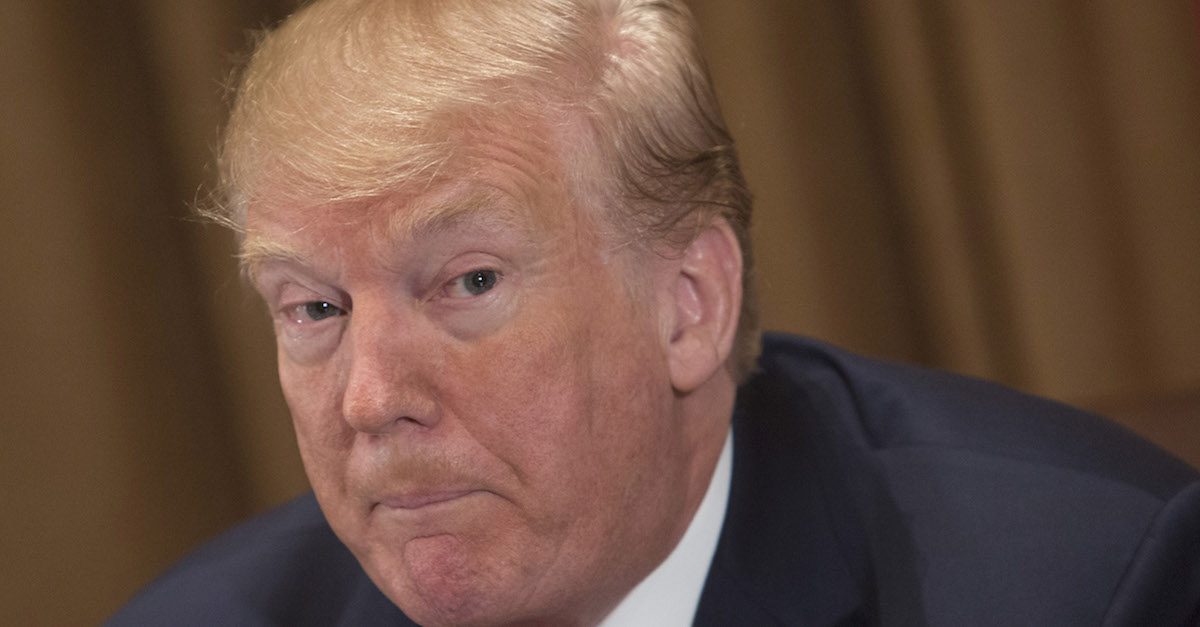 President Donald Trump went after his immigration critics on Twitter Thursday amid increasing outrage over his apparent backing down from a shutdown fight over funding his wall on the southern border.
In his latest Twitter proclamations, Trump claimed he won't sign any legislation from Democrats unless he gets what he wants on border security. He also said "Steel Slats" are tantamount to his "Wall." In a second tweet, Trump appeared to downplay "talk about the Wall," declaring that the "Border is tight."
The Democrats, who know Steel Slats (Wall) are necessary for Border Security, are putting politics over Country. What they are just beginning to realize is that I will not sign any of their legislation, including infrastructure, unless it has perfect Border Security. U.S.A. WINS!

— Donald J. Trump (@realDonaldTrump) December 20, 2018
With so much talk about the Wall, people are losing sight of the great job being done on our Southern Border by Border Patrol, ICE and our great Military. Remember the Caravans? Well, they didn't get through and none are forming or on their way. Border is tight. Fake News silent!

— Donald J. Trump (@realDonaldTrump) December 20, 2018
Trump's tweets come as it appears Congress will sign a short-term continuing resolution that will fund the government through the New Year but deny funding for the wall. Trumps' flinching on the wall has drawn frustration from hard right conservatives, including many of his usual defenders.
As far as the media being "silent" on the border situation, it's possible Trump is upset because Fox & Friends, usually one of his favorite shows, said he got played on border security throughout the last two days. Thursday morning they questioned whether Trump has really made the border more secure, given the ongoing chaos around there.
[Photo via Getty Images]
— —
>> Follow Ken Meyer (@KenMeyer91) on Twitter
Have a tip we should know? tips@mediaite.com