Trump Goes After FBI and Clinton After Watching Fox & Friends: 'What a Mess!'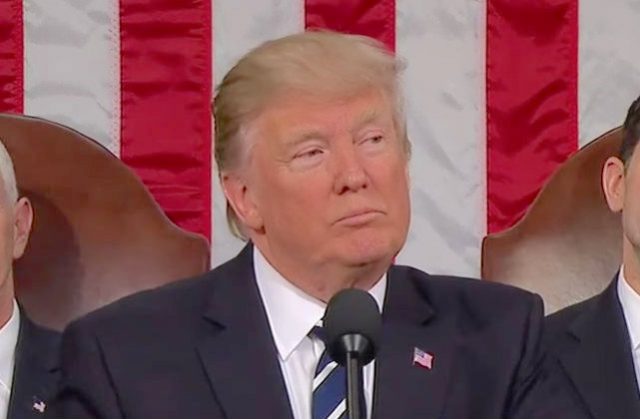 President Donald Trump suggested the FBI used the Russia dossier to "spy on the Trump campaign" and "influence the Election" in an early morning tweet sent out Thursday.
He also threw out some speculation in his tweet, asking whether the "Dems or Clinton" paid Russians, of the location of "hidden and smashed DNC servers" and "Crooked Hillary Emails."
Disproven and paid for by Democrats "Dossier used to spy on Trump Campaign. Did FBI use Intel tool to influence the Election?" @foxandfriends Did Dems or Clinton also pay Russians? Where are hidden and smashed DNC servers? Where are Crooked Hillary Emails? What a mess!

— Donald J. Trump (@realDonaldTrump) January 11, 2018
"What a mess!" the president added.
Trump was clearly spending Thursday morning on "Executive Time." He mentioned "@foxandfriends" in his tweet, and the Fox News breakfast show's hosts repeatedly attacked the FBI on Thursday morning for allegedly spying on the Trump campaign.
The president's tweet on former opponent Hillary Clinton comes the morning after Kellyanne Conway told Chris Cuomo on CNN that "nobody" in the White House "talks about Hillary Clinton," an obviously absurd comment that drew quite a bit of consternation from the anchor.
UPDATE: 7:36 a.m.: Trump sent out another tweet accusing the FBI of "so badly" surveilling his campaign. Fox & Friends has been covering the upcoming FISA bill vote breathlessly this morning:
"House votes on controversial FISA ACT today." This is the act that may have been used, with the help of the discredited and phony Dossier, to so badly surveil and abuse the Trump Campaign by the previous administration and others?

— Donald J. Trump (@realDonaldTrump) January 11, 2018
[image via screengrab]
—
Follow Aidan McLaughlin (@aidnmclaughlin) on Twitter
Have a tip we should know? tips@mediaite.com
Aidan McLaughlin - Editor in Chief