Trump Once Again Pummels Sessions on Twitter, This Time While AG Is at White House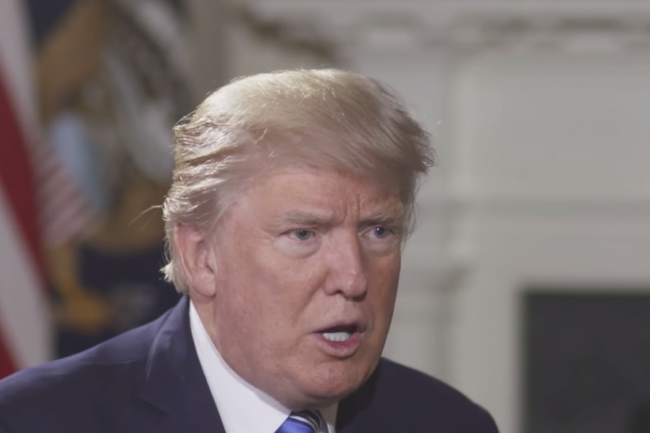 Another day, another round of personal attacks lobbed at Attorney General Jeff Sessions by the president.
For a week now, President Donald Trump has been tossing harsh criticism at Sessions in what appears to be an effort to force the attorney general to resign. Trump has stated over these past few days that he's upset with Sessions over the AG's recusal from the Russia probe.
In this instance, Trump took shots at Sessions for allowing fired FBI Director James Comey to be temporarily replaced by the deputy director:
Why didn't A.G. Sessions replace Acting FBI Director Andrew McCabe, a Comey friend who was in charge of Clinton investigation but got….

— Donald J. Trump (@realDonaldTrump) July 26, 2017
…big dollars ($700,000) for his wife's political run from Hillary Clinton and her representatives. Drain the Swamp!

— Donald J. Trump (@realDonaldTrump) July 26, 2017
What makes these tweets even more notable is that Sessions was actually at the White House in routine meetings at the time.
Yesterday, it was reported that Sessions has told the White House he would not resign, essentially forcing the president's hand if he wants him removed from his post. The same report noted that aides and advisers are trying to get Trump to meet with Sessions and hash out their issues. Furthermore, it was pointed out by at least one associate that Trump doesn't want to personally fire Sessions so soon after he terminated Comey.
Meanwhile, Republicans on Capitol Hill and conservative media are aghast at the way the president is treating one of his earliest and most loyal supporters.
[image via screengrab]
—
Follow Justin Baragona on Twitter: @justinbaragona
Have a tip we should know? tips@mediaite.com