Trump Reacts to Leaked Mueller Questions, Somehow Concludes 'No Questions on Collusion'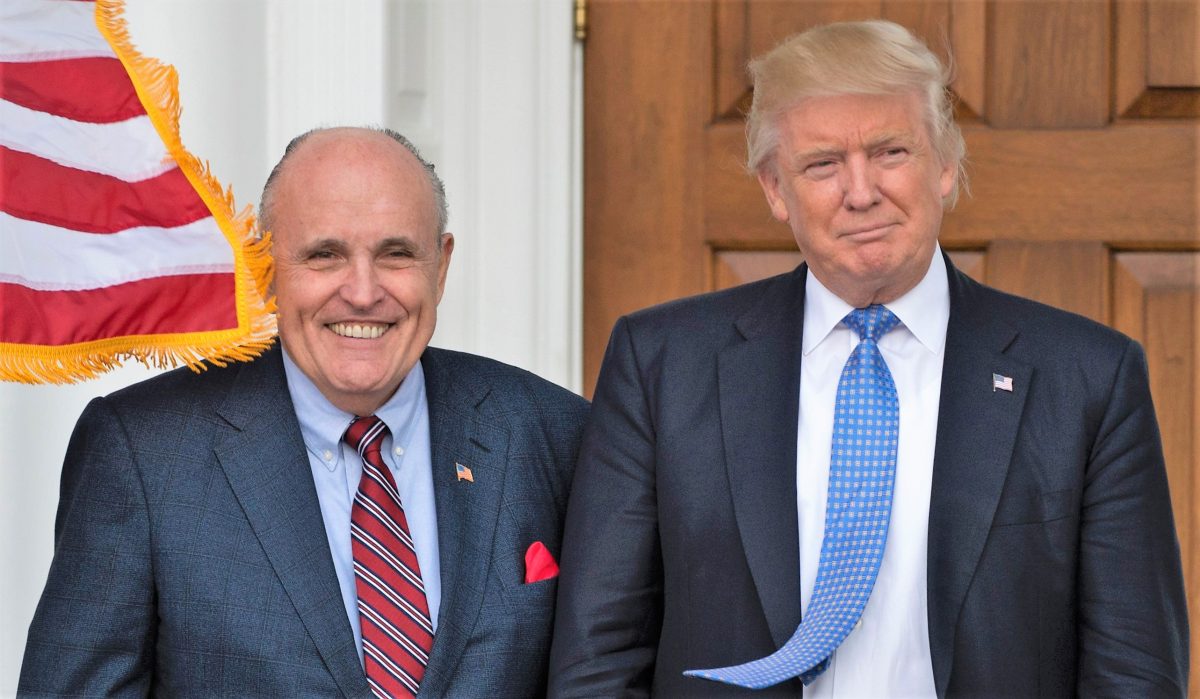 President Donald Trump took to Twitter on Tuesday morning to react to the New York Times report on questions special counsel Robert Mueller gave to the president's legal team he would like to ask Trump.
The list of questions, which probe everything from the potential obstruction of justice to his campaign's ties to Russia, come from notes by Trump's legal team — though the Times noted it was provided to the paper "by a person outside Mr. Trump's legal team."
Nevertheless, Trump decried the leak as "so disgraceful."
So disgraceful that the questions concerning the Russian Witch Hunt were "leaked" to the media. No questions on Collusion. Oh, I see…you have a made up, phony crime, Collusion, that never existed, and an investigation begun with illegally leaked classified information. Nice!

— Donald J. Trump (@realDonaldTrump) May 1, 2018
He also declared "No questions on Collusion," a declaration that seems to ignore a number of questions included in Mueller's sprawling list, including:
When did you become aware of the Trump Tower meeting?
What involvement did you have in the communication strategy, including the release of Donald Trump Jr.'s emails?
During a 2013 trip to Russia, what communication and relationships did you have with the Agalarovs and Russian government officials?
What communication did you have with Michael D. Cohen, Felix Sater and others, including foreign nationals, about Russian real estate developments during the campaign?
What discussions did you have during the campaign regarding any meeting with Mr. Putin? Did you discuss it with others?
What discussions did you have during the campaign regarding Russian sanctions?
What involvement did you have concerning platform changes regarding arming Ukraine?
During the campaign, what did you know about Russian hacking, use of social media or other acts aimed at the campaign?
What knowledge did you have of any outreach by your campaign, including by Paul
What did you know about communication between Roger Stone, his associates, Julian Assange or WikiLeaks?
What did you know during the transition about an attempt to establish back-channel communication to Russia, and Jared Kushner's efforts?
What do you know about a 2017 meeting in Seychelles involving Erik Prince?
What do you know about a Ukrainian peace proposal provided to Mr. Cohen in 2017?
"Oh, I see…you have a made up, phony crime, Collusion, that never existed, and an investigation begun with illegally leaked classified information," Trump tweeted. "Nice!"
UPDATE 7:45 a.m.: Trump adds:
It would seem very hard to obstruct justice for a crime that never happened! Witch Hunt!

— Donald J. Trump (@realDonaldTrump) May 1, 2018
(Photo by Don Emmert/AFP/Getty Images)
Have a tip we should know? tips@mediaite.com
Aidan McLaughlin - Editor in Chief