Trump Reportedly 'Fumed' to Paul Ryan Last Year About Not Getting Enough for Border Wall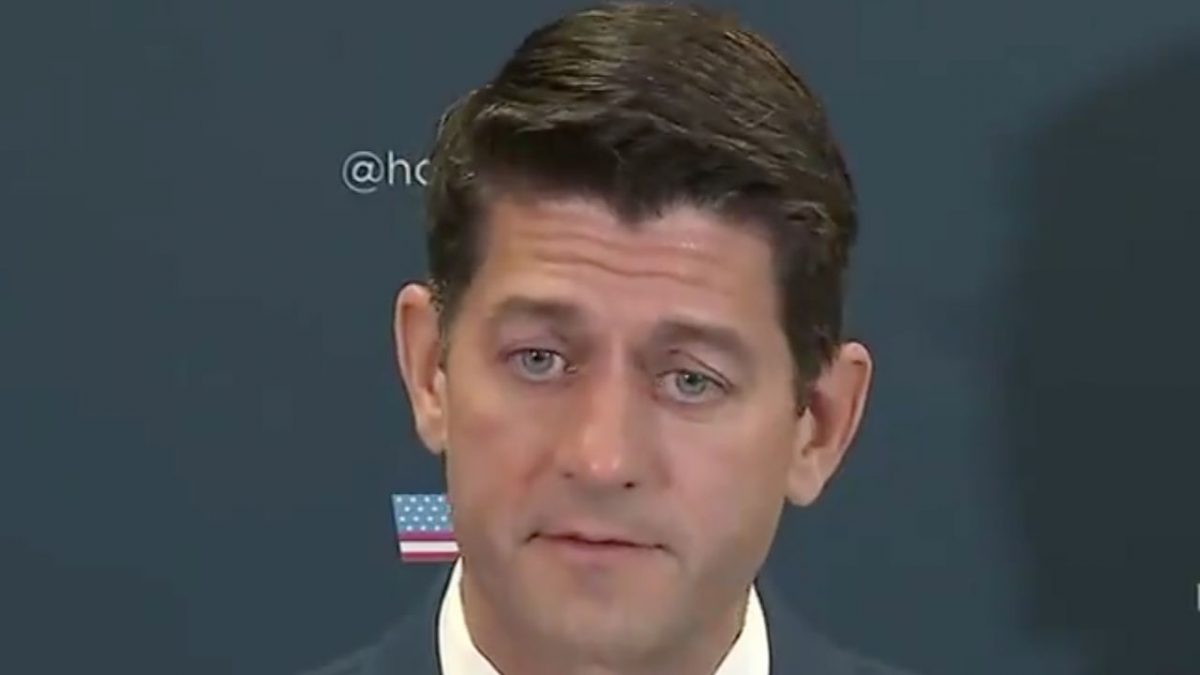 A Washington Post behind-the-scenes look at how President Donald Trump eventually arrived at the decision to declare a national emergency at the border contains some details of a rather heated discussion POTUS had last year with Paul Ryan.
Trump recently knocked the former Speaker publicly, in an interview with The Daily Caller, saying he reneged on a promise to get him funding for the wall.
Per the Post, last March Trump unloaded on both his own aides and Ryan for only getting $1.6 billion for border fencing:
Trump fumed to then-House Speaker Paul D. Ryan (R-Wis.) that the funding was a fraction of what he would need and threatened not to sign the measure, according to two people with knowledge of the conversation.

"We gave you what you wanted!" Ryan shot back, the people said.

Swearing profusely, Trump said that was not true and asked Ryan who had relayed such a message. Ryan said it was Trump's own aides who negotiated the bill.

Around that time, aides put out a statement saying the president would sign the bill. That sent Trump into a rage. At one point, he declared the aides did not represent him and the statement should be rescinded, the people said.
After that meeting, the Post adds, Trump told people around him "he had to find a way to get his wall without Congress." There was internal resistance to the idea of declaring a national emergency, but now-Acting Chief of Staff Mick Mulvaney was apparently a "particularly aggressive advocate."
Ann Coulter, who has been very critical of Trump over his decision to sign the compromise bill and declare a national emergency, said yesterday in response to his press conference, "This is not Paul Ryan's fault. It's not Mitch McConnell's fault. Trump ran AGAINST the GOP and won. Responsibility is 100% his."
This is not Paul Ryan's fault. It's not Mitch McConnell's fault. Trump ran AGAINST the GOP and won. Responsibility is 100% his.

— Ann Coulter (@AnnCoulter) February 15, 2019
[image via screengrab]
Have a tip we should know? tips@mediaite.com
Josh Feldman - Senior Editor