Trump Urged CIA Director to Meet Ex-Intel Official Who Believes DNC Hack Was Inside Job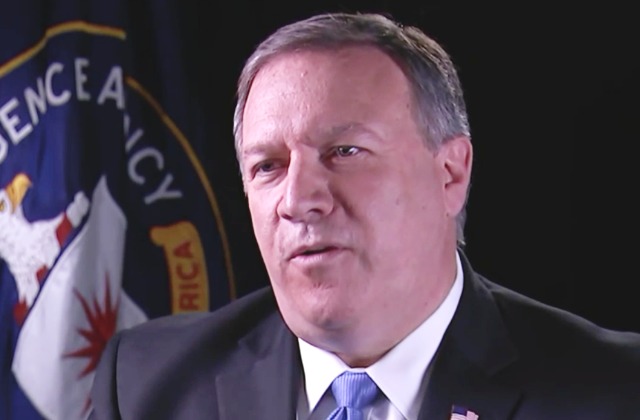 The head of the CIA reportedly met with someone who believes the DNC email hack was an inside job and not the Russians, and he did it at President Trump's behest.
The Intercept broke this story today, with former NSA official (now NSA critic) Bill Binney saying in an interview that CIA Director Mike Pompeo spoke with him just last month about the following:
Binney said Pompeo told him that President Donald Trump had urged the CIA director to meet with Binney to discuss his assessment that the DNC data theft was an inside job. During their hour-long meeting at CIA headquarters, Pompeo said Trump told him that if Pompeo "want[ed] to know the facts, he should talk to me," Binney said.

A senior intelligence source confirmed that Pompeo met with Binney to discuss his analysis, and that the CIA director held the meeting at Trump's urging.
Binney also told The Intercept Pompeo "asked whether he would be willing to meet with NSA and FBI officials to further discuss his analysis of the DNC data theft."
"I was willing to meet Pompeo," he explained, "simply because it was clear to me the intelligence community wasn't being honest here… I am quite willing to help people who need the truth to find the truth and not simply have deceptive statements from the intelligence community."
A CIA spokesperson said in a statement, "The Director stands by, and has always stood by, the January 2017 Intelligence Community Assessment."
CNN's Jim Sciutto reported the same tonight, though he does note the following in his reporting:
5-Many inside the Agency were uncomfortable with the meeting. 6-Pompeo does NOT buy the "inside job" theory.

— Jim Sciutto (@jimsciutto) November 7, 2017
[image via screengrab]
— —
Follow Josh Feldman on Twitter: @feldmaniac
Have a tip we should know? tips@mediaite.com
Josh Feldman - Senior Editor