Trump's Plan to Hold Massive Rally for Bitter Former Rival Ted Cruz Gets Roundly Mocked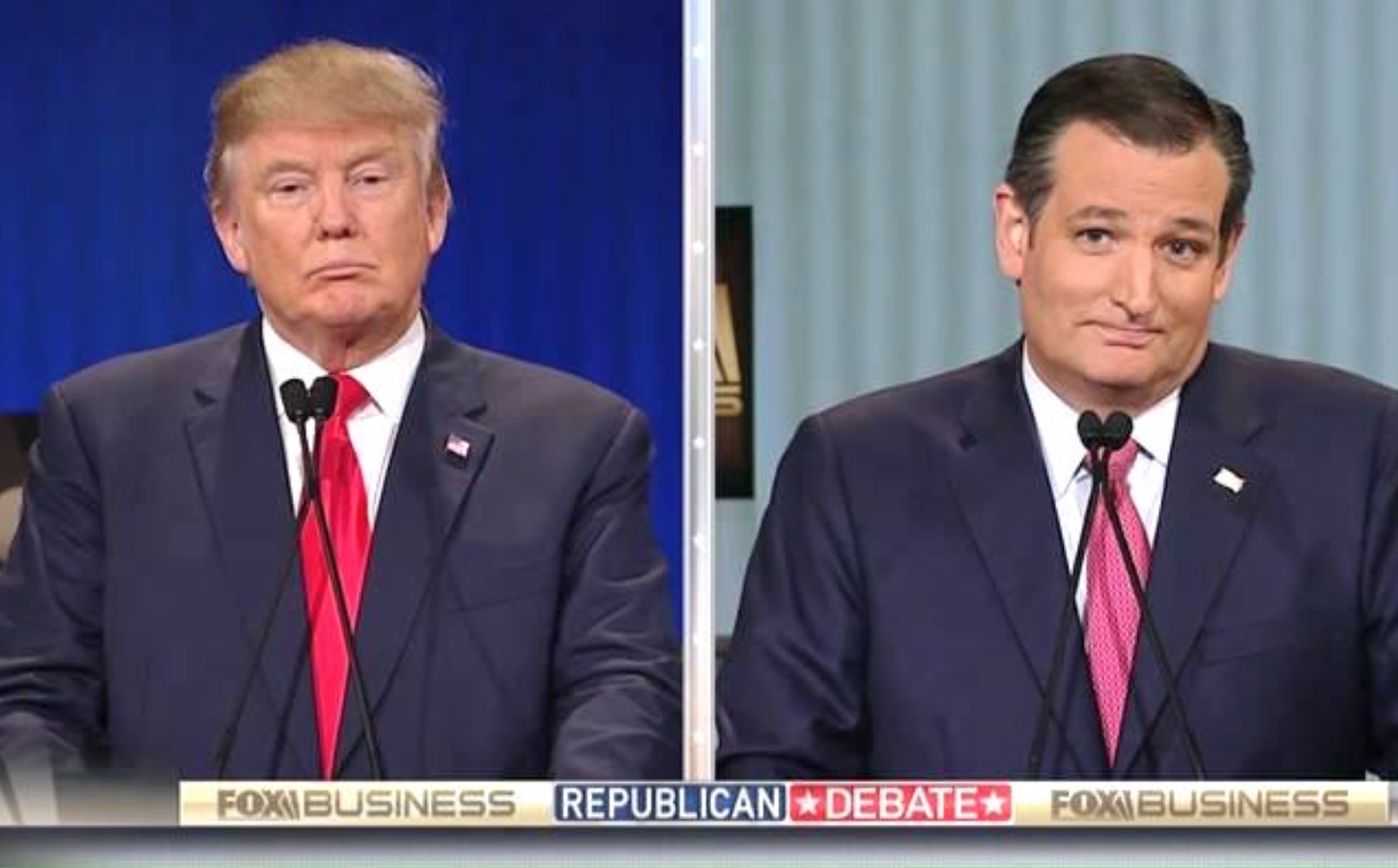 The Twitterverse has a few snarky things to say about President Donald Trump's announcement that he's going to Texas to drum up support for Senator Ted Cruz (R-TX).
Trump said he'll hold a "major rally" in October to support Cruz as he goes up against Beto O'Rourke in the midterm elections. "I'm picking the biggest stadium in Texas we can find" Trump tweeted while slamming O'Rourke as a "disaster for Texas" if elected.
Political observers took notice of this and the reactions are mixed. Some find it odd that Trump is taking time to campaign on Cruz's behalf and help him beat his Democratic rival in a state as conservative as Texas. Others saw this and remarked on how strange it is that things have taken such a turn from when Cruz and Trump fought each other so bitterly during the 2016 election.
So no "Lying Ted" chants this time? https://t.co/JhNpqMyaWC

— Lawrence O'Donnell (@Lawrence) August 31, 2018
Cruz had asked for a Trump rally, in a signal of his genuine concern about this race. He's getting one. https://t.co/VhIJfl7vxR https://t.co/0qpNmYBnjv

— Matt Flegenheimer (@mattfleg) August 31, 2018
2016 tweet –> https://t.co/0mzDiaE6Gn

— Glenn Kessler (@GlennKesslerWP) August 31, 2018
1. Hilarious that he's campaigning for lying Ted
2. Amazing that Cruz needs the help https://t.co/zBSP9xmVSU

— Sam Stein (@samstein) August 31, 2018
The president will be campaigning for "Lyin' Ted," who called Trump a "sniveling coward" and told him to leave his family "the hell alone" during the 2016 presidential campaign after Trump basically called Cruz' wife ugly.

How times change. https://t.co/ES1RJLv9oG

— Kathryn Watson (@kathrynw5) August 31, 2018
Not a great sign that POTUS is needed to help a GOP state-wide candidate in Texas. https://t.co/OmIh0wejSd

— Zeke Miller (@ZekeJMiller) August 31, 2018
Prediction: Trump will make fun of Cruz at this event in some way. He won't be able to stop himself. https://t.co/dUkAGx9Qgt

— Jon Lovett (@jonlovett) August 31, 2018
"The reason lyin' Ted Cruz has lost so much of the evangelical vote is that they are very smart and just don't tolerate liars-a big problem!" —@realDonaldTrump in March 2016. https://t.co/uYGjf4TqMo

— Brian Klaas (@brianklaas) August 31, 2018
tfw keeping a texas senate seat becomes something you have to work to do https://t.co/bzhtJ6KmsY

— Chris Geidner (@chrisgeidner) August 31, 2018
Sounds like @tedcruz is afraid of @BetoORourke and is asking for help from the guy who called his wife ugly and said his dad helped kill JFK. What a brave candidate. https://t.co/AHAyd7MIGB

— Thor Benson (@thor_benson) August 31, 2018
This is so disqualifying for Ted Cruz. This man publicly called Cruz's wife ugly and accused Cruz's father of conspiring to kill JFK. That's how depraved and power hungry Ted Cruz truly is, he sets it all aside to cling to power. No morals, no values. https://t.co/JkAIEiWRX1

— Jennifer Hayden (@Scout_Finch) August 31, 2018
Trump: "I will be doing a major rally for Senator Ted Cruz in October. I'm picking the biggest stadium in Texas we can find. As you know, Ted has my complete and total Endorsement."
Cruz: pic.twitter.com/01m3eYWn1N

— Bill Kristol (@BillKristol) August 31, 2018
[Image via screengrab]
— —
>> Follow Ken Meyer (@KenMeyer91) on Twitter
Have a tip we should know? tips@mediaite.com