Tucker Carlson Insults Washington Post's Erik Wemple After He Refuses to Go Off Record: 'You're Typing Like a Monkey'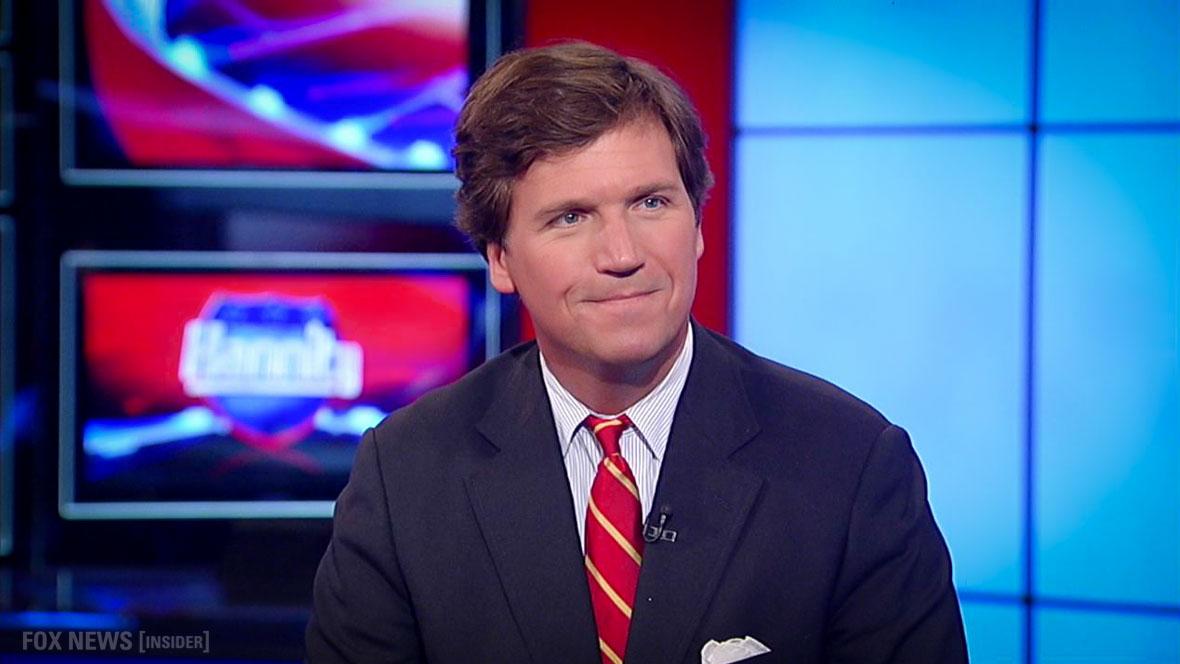 Fox News host Tucker Carlson compared Washington Post reporter Erik Wemple's typing to a "monkey," an insult he lobbed after the media writer inquired about a libel claim settlement.
The suit was between Carlson and a former writer at the Daily Caller, a right-wing site he founded. Evan Gahr, the plaintiff in the case, sued Carlson in a Washington, D.C. small-claims court over numerous complaints, including breach of contract.
When contacted by Wemple over his decision to settle the lawsuit, Carlson — presumably joking — said that he is "always so glad to hear [Wemple's] voice."
After Wemple denied Carlson's request to go off the record, he opted to attack the reporter's writing and mock his typing form: "That's totally fine. I would love to talk to you. I have a lot of thoughts about you and the shoddy brand of journalism that you practice, which is really political consulting … You're typing away like a monkey. I love it."
Carlson issued a response to the Washington Post's story to Mediaite: "Evan Gahr has a documented history of severe mental illness and of making delusional and factually untrue statements. This is a matter of public record. The Washington Post was aware of this, but made no mention of it in its article. That is dishonest and irresponsible."
This is not the first time Carlson has insulted Wemple during an interview.
A little over a year ago, Carlson called Wemple a "stalker," falsely claimed his work does not appear in the print edition of the Post (Wemple's media writing primarily appears online), and falsely accused his wife of throwing dog feces at a store owner.
Correction: The original version of this post suggested that Wemple's articles only appear online and not in print. While most of his work is published online, some of it appears in the print edition of the Post.
[image via Fox News]
Follow the author on Twitter (@calebecarma).
Have a tip we should know? tips@mediaite.com