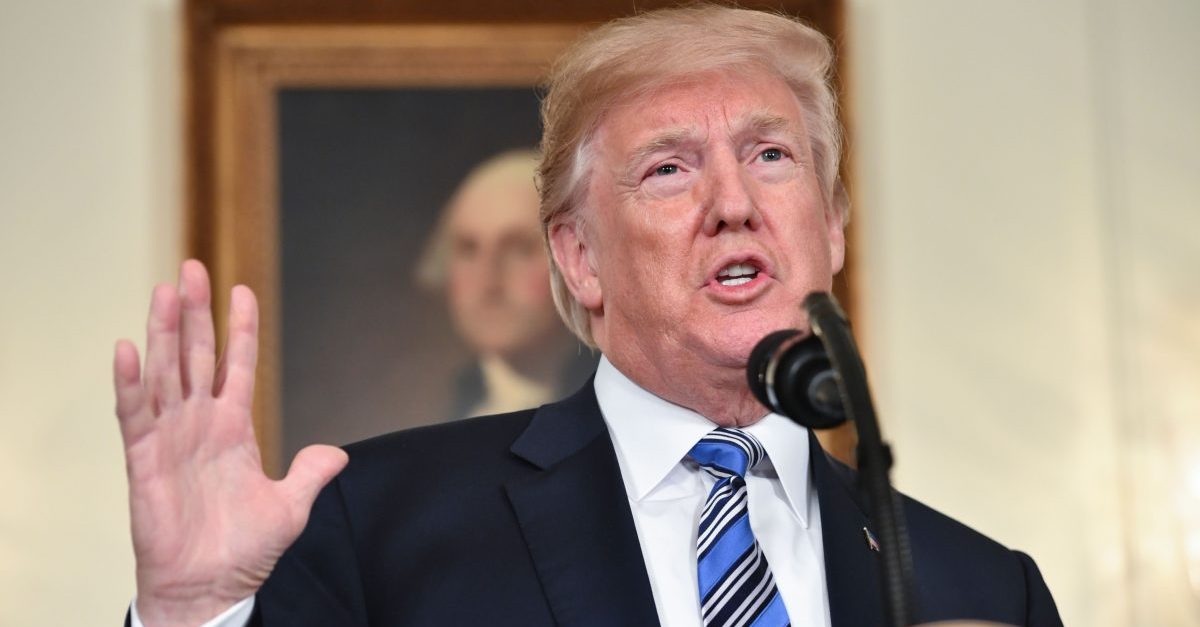 There's a recurring joke on the internet where every time Donald Trump says something politically controversial, somehow there's always a tweet from his past where he says the opposite is true.
This is one of those moments.
The president and his defenders are railing against Bob Woodward this week as the Washington Post associate editor prepares to release his book containing dozens of bombshells regarding the alleged state of chaos and dysfunction inside the White House. Trump himself is accusing Woodward of fabricating the content of the book, and he most recently suggested that he might file a libel lawsuit because of it.
It's interesting that Trump is taking this approach to Woodward when he used to feel rather differently before the book started taking off.
Here's four tweets where Trump praised Woodward throughout the years, including one that dates back to 2017.
Only the Obama WH can get away with attacking Bob Woodward.

— Donald J. Trump (@realDonaldTrump) March 1, 2013
Sean's interview with Bob Woodward on @hannityshow was very interesting–Woodward was great. http://t.co/XfqXZyBh

— Donald J. Trump (@realDonaldTrump) September 28, 2012
Must read column by Bob Woodward explaining how Obama pushed for sequestration & promised no tax increase http://t.co/JIqUIuQE09

— Donald J. Trump (@realDonaldTrump) February 25, 2013
Thank you to Bob Woodward who said, "That is a garbage document…it never should have been presented…Trump's right to be upset (angry)…

— Donald J. Trump (@realDonaldTrump) January 15, 2017
Yesterday, WaPo released audio of a phone call between Trump and Woodward where the former told the latter "I think you've always been fair." Trump complained about not being able to give his side of the story, even though Woodward explained that he tried reaching out multiple times.
How times have changed.
Also, as a little bonus for your consideration, here's two tweets from people who got burned by Woodward in the past but admit he reported on them correctly.
I've been on the receiving end of a Bob Woodward book. There were quotes in it I didn't like. But never once – never – did I think Woodward made it up. Anonymous sources have looser lips and may take liberties. But Woodward always plays is straight. Someone told it to him.

— Ari Fleischer (@AriFleischer) September 4, 2018
24 years ago, Woodward quoted me in his Clinton book saying all kinds of profane and rude things. Why? Maybe because he's a Republican. Or maybe because:. I. Said. Them.

— Paul Begala (@PaulBegala) September 4, 2018
[Image via screengrab]
— —
>> Follow Ken Meyer (@KenMeyer91) on Twitter
Have a tip we should know? tips@mediaite.com