Twitter Breaks Down Democratic Rebuttal Memo: Nunes 'Should Apologize And Step Down'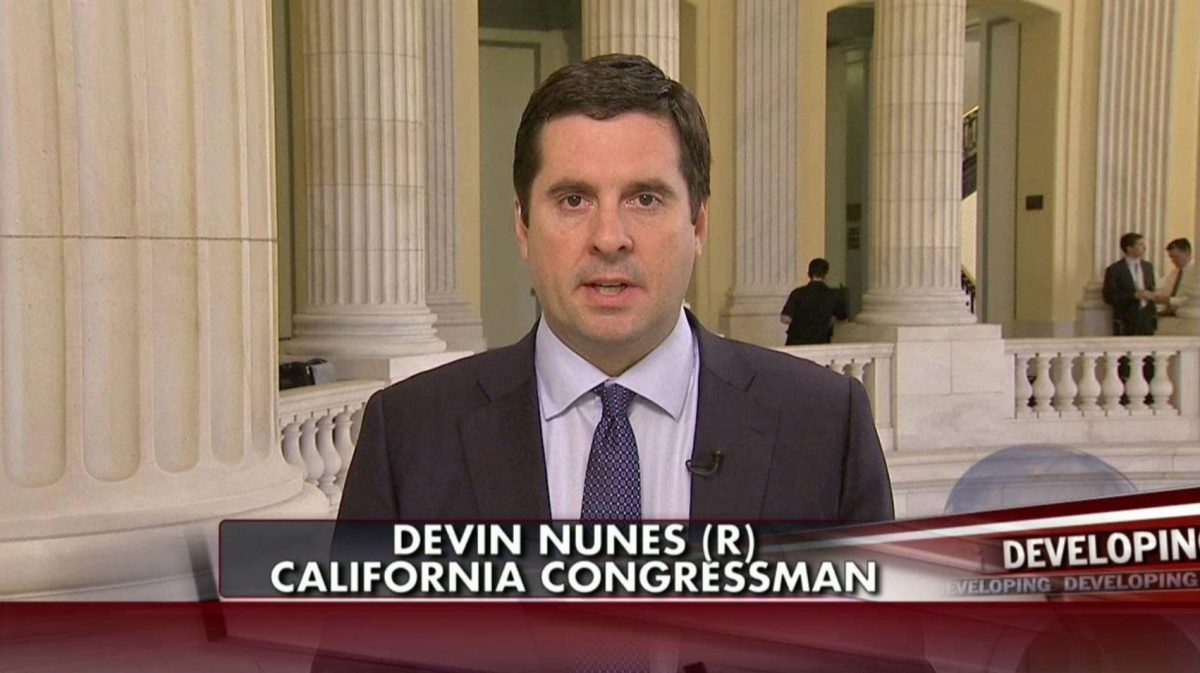 On Saturday afternoon, Democrats on the House Intelligence Committee released their long-awaited rebuttal to the memo written by Chairman Devin Nunes which alleged FISA abuses by the FBI and Dept. of Justice.
Stunningly, the Democrats' memo – which defends those bodies against Republican claims that they abused they powers to obtain wiretapping warrants on member of President Donald Trump's campaign — was released while Nunes was speaking at CPAC.
Theatrics aside, the key claim of the Democrats' memo seems to be this:
"FBI and DOJ officials did not 'abuse' the Foreign Intelligence Surveillance Act (FISA) process, omit material information, or subvert this vital tool to spy on the Trump campaign."
Twitter got to work analyzing the claims made in the memo as soon as it was released. You can read it for yourself here.
This is the part of the Dem FISA memo we really needed to see-

what independent corroboration did DOJ have of Steele's reporting? pic.twitter.com/skFe3ykMtI

— Buck Sexton (@BuckSexton) February 24, 2018
DOJ, through multiple independent sources, corroborated Christopher Steele's reporting in subsequent FISA applications, heavily redacted portion of Dem summary of FISA application says. pic.twitter.com/TmeTFqxvvI

— Jason Leopold (@JasonLeopold) February 24, 2018
This is why you wait for the other side before making authoritative determinations. The Dem memo raises more than enough questions about Nunes's characterizations to lead us all to demand the release of the underlying FISA applications. pic.twitter.com/bMLEndslE3

— David French (@DavidAFrench) February 24, 2018
What a coincidence that the WH approved the Schiff memo on a Saturday precisely when Devin Nunes is onstage at CPAC, where he offered the first comment.

— Ned Price (@nedprice) February 24, 2018
IMPORTANT DETAIL FROM MEMO: By September 2016, the FBI had already opened "sub-inquiries" into a number of Trump campaign associates, beyond Carter Page. The number is redacted.

— Shimon Prokupecz (@ShimonPro) February 24, 2018
This completely discredits the allegations of "misconduct" related to the Page application that were the basis of the Nunes memo and the narrative put forth by the White House's allies https://t.co/Oc2m2XqBgO

— T'Challah ? (@AdamSerwer) February 24, 2018
Schiff memo well done. @DevinNunes should apologize (and step down). Now I'm walking into Black Panther

— Preet Bharara (@PreetBharara) February 24, 2018
The Democratic memo is out. It claims that the Nunes memo was a "transparent effort to undermine" DOJ and FBI and special counsel's probe. https://t.co/ozrui1yKii pic.twitter.com/JzzuNHiqMq

— Kyle Griffin (@kylegriffin1) February 24, 2018
Just released HSPCI memo asserts FISA produced valuable intel on Carter Page — and charges Page misled committee about details of what was found. pic.twitter.com/RMzxmBAIg3

— Jason Seher (@jhseher) February 24, 2018
This is an important observation in the Schiff memo: The FBI was investigating Carter Page's interactions with Russian intelligence in March (i.e. before he joined the Trump campaign), which was also long before the first Steele memo was ever even authored pic.twitter.com/zrb1rptvj4

— Pwn All The Things (@pwnallthethings) February 24, 2018
Er, the whole thing is a point-by-point rebuttal of the Nunes memo https://t.co/QeJhYoZCe1

— Blake Hounshell (@blakehounshell) February 24, 2018
[image via screengrab]
—
Follow Aidan McLaughlin (@aidnmclaughlin) on Twitter
Have a tip we should know? tips@mediaite.com
Aidan McLaughlin - Editor in Chief