Twitter Explodes Over News of Robert Kraft's Arrest: Jussie Smollett Should Write Him a Check For $3,500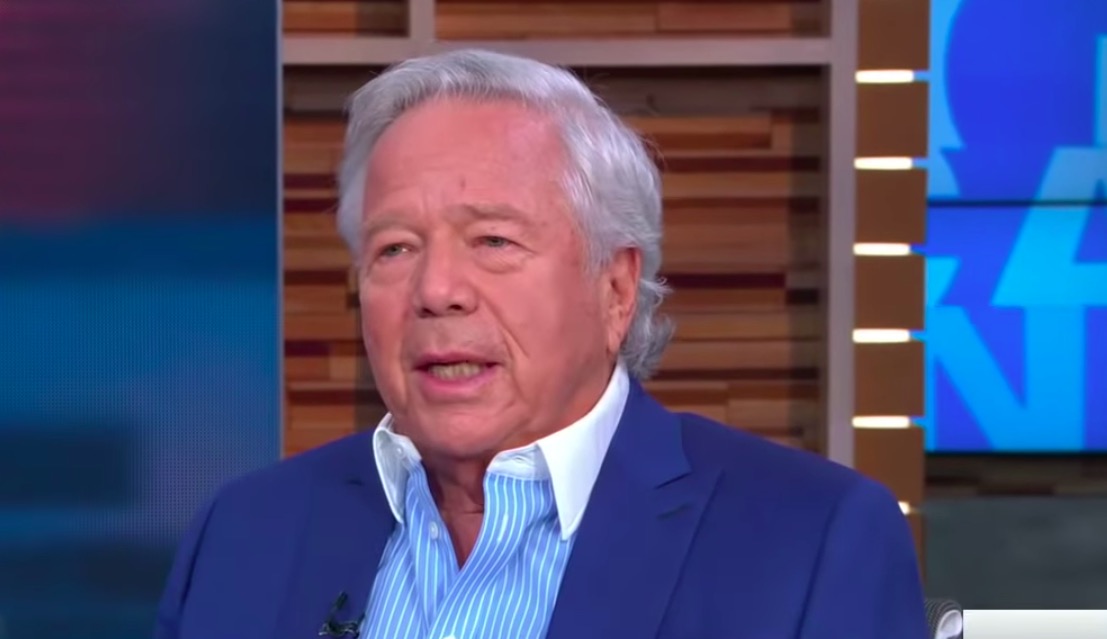 Twitter exploded with shock and memes after news broke that New England Patriots owner Robert Kraft is being hit with prostitute solicitation charges.
Police say they have video evidence of the billionaire going to the Orchids of Asia Day Spa in Jupiter, FL to pay for sexual acts. A spokesperson for Kraft still denies any wrongdoing.
Authorities caught craft as part of a several-months-long investigation into "sexual servitude" practices at numerous Florida spas. The NFL owner, whose tenure with the Patriots includes six Super Bowl victories, faces a misdemeanor for the solicitation and is required to appear in court.
Media figures took to Twitter to weigh in on the viral news, with a number of users joking about fake-hate-crime-doer Jussie Smollett thanking Kraft for finally getting his name out of the news.
Check out a few of the best reactions below:
This is Jussie Smollett today after hearing the Robert Kraft news… pic.twitter.com/Rzxxw2liax

— Reggie Miller (@ReggieMillerTNT) February 22, 2019
Oh god Trump is gonna he asked by someone in the pool about Robert Kraft arrest and he gonna weigh in hard isn't he

— Asawin Suebsaeng (@swin24) February 22, 2019
robert kraft trying to take the heat off of jussie smollett. a true ally. an american hero.

— abdul (@Advil) February 22, 2019
Robert Kraft:

– 2001 Super Bowl Ring
– 2003 Super Bowl Ring
– 2004 Super Bowl Ring
– 2014 Super Bowl Ring
– 2016 Super Bowl Ring
– 2018 Super Bowl Ring
– 2019 Prostitution Ring

— Nick Jack Pappas (@Pappiness) February 22, 2019
Robert Kraft is worth 6 billion and he's pulling up to the strip mall with 70 bucks to get a handjob next to Buffalo Wild Wings. Evil world we living in

— Beyonce has an uncle named Larry Beyince. Bruh…. (@DragonflyJonez) February 22, 2019
Jussie should write Bob Kraft a check for $3,500.

— Darren Sands (@darrensands) February 22, 2019
Jussie: I have so much to lose but I'm pretty sure I'm untouchable.

Robert Kraft: Hold my six Super Bowl rings. https://t.co/HLnfZtN5Pg

— Bridget Phetasy (@BridgetPhetasy) February 22, 2019
Who gets to ask Trump about Robert Kraft

— Kathryn Watson (@kathrynw5) February 22, 2019
robert kraft busted for soliciting sex acts… AND THEY HAVE IT ON VIDEO?!

i smell a ruse. pic.twitter.com/4Gpr3jo41Y

— siraj hashmi (@SirajAHashmi) February 22, 2019
[image via screengrab]
Have a tip we should know? tips@mediaite.com