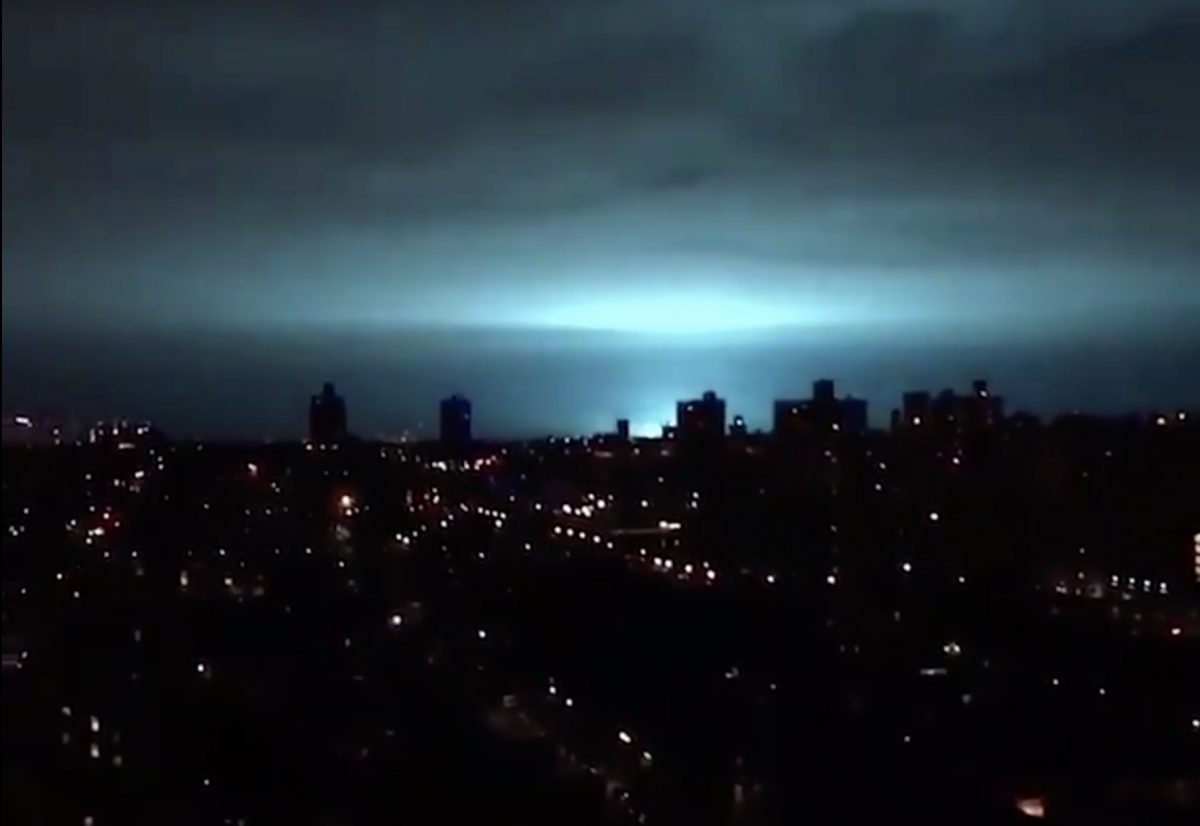 On Thursday night, an explosion rocked a Con Edison facility in Astoria, Queens. Lights flickered in the borough, the explosion could be seen lighting up the skyline and sky turned an eerie teal blue.
At LaGuardia Airport, there were reports of power outages and flights temporarily halted.
Thankfully, no one was hurt in the explosion and there was no resulting fire.
Yet, in the moments after the explosion, Twitter was freaking out over talk of Armaggedon and alien invasions.
Here is some of the dramatic footage posted by those nearby.
New Yorkers also proceeded to have thoughts of what may have been up prompting the freakish pulsating skies.
Some thought it may be fireworks.
Or possibly an alien invasion from aliens who may or may not have valued the bigger apartments the borough has to offer.
Some even suggested it may be the end of the world.
Others thought Amazon might have something to do with it.
The NYPD eventually confirmed that there was no alien activity either in Queens or the Bronx and that the explosion was not the result of suspicious activity.
New York City Mayor Bill de Blasio also tweeted out details of what happened to inform New Yorkers that there was no need to freak out over the unexpected light show in the Queens sky.
Have a tip we should know? tips@mediaite.com