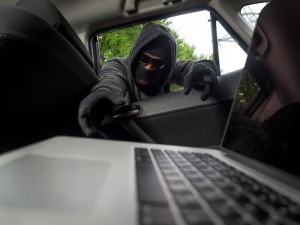 If you're reading this Mediaite post, then there's a good chance you clicked onto it via our Twitter profile. Which means you use Twitter, and you probably tweet or read others' tweets on a regular basis. Maybe you tweet lots of jokes, or maybe you're just a run-of-the-mill troll.
Either way, most of what you do on Twitter is subject to claims of copyright infringement, especially when it comes to intellectual property. And Twitter's actually enforcing such claims by deleting copycat tweets.
As The Verge points out, Twitter's new tight enforcement was made readily apparent when Olga Lexell, a freelance writer based in Los Angeles, filed a claim against several copycat accounts for tweeting one of her joke tweets as their own. Lexell's Twitter account has since become private, but screenshots of the original are still out there:

In a subsequent tweet, which is also no longer available, Lexell explained the situation:
I simply explained to Twitter that as a freelance writer I make my living writing jokes (and I use some of my tweets to test out jokes in my other writing). I then explained that as such, the jokes are my intellectual property, and that the users in question did not have my permission to repost them without giving me credit.
This isn't the first time Lexell has filed such a request with Twitter. Nor, for that matter, is the first time Twitter has enforced such a request when proven valid:
Lexell tells The Verge that she's filed similar requests for other jokes. Twitter staffers typically remove the offending tweets "within a few days" without asking Lexell any follow-up questions.
Like most online entities that partake in social media and intellectual property, Twitter operates a forum supported by the Digital Millennium Copyright Act (1998), or DMCA. Anyone can file a claim, though all filings are investigated to determine whether or not the complaint is accurate, supported by evidence and worth pursuing. Plus, Twitter goes the extra step of publishing claims on the Chilling Effects website for all to see.
So yeah, you probably want to stop stealing others' jokes on Twitter. And all professional comedians should probably leave the platform, too.
[h/t The Verge]
[Image via Shutterstock.com]
— —
>> Follow Andrew Husband (@AndrewHusband) on Twitter
Have a tip we should know? tips@mediaite.com