Twitter Proves New NY Times Columnist Bret Stephens Right About 'Nasty Left'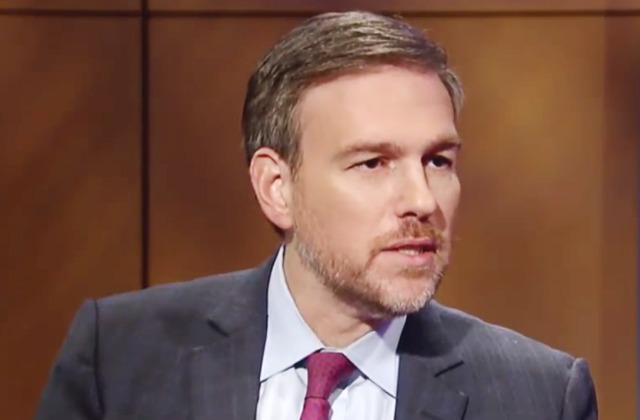 Left-of-center users of Twitter reacted predictably to the first New York Times op-ed piece from former Wall Street Journal editor Bret Stephens on Friday.
Stephens, who was a noted never-Trumper during the 2016 presidential race, left the Journal earlier in April to become a columnist for the liberal newspaper.
He devoted his first column to contending that the posture of "certitude" towards Hillary Clinton winning the 2016 presidential race was akin to the attitude of too many climate change advocates:
Claiming total certainty about the science traduces the spirit of science and creates openings for doubt whenever a climate claim proves wrong. Demanding abrupt and expensive changes in public policy raises fair questions about ideological intentions. Censoriously asserting one's moral superiority and treating skeptics as imbeciles and deplorables wins few converts…. [O]rdinary citizens also have a right to be skeptical of an overweening scientism. They know — as all environmentalists should — that history is littered with the human wreckage of scientific errors married to political power.
Not long before his column dropped, Stephens asserted in a tweet that the left was a worse creature than the Trump supporters he had previously sparred with:
After 20 months of being harangued by bullying Trump supporters, I'm reminded that the nasty left is no different. Perhaps worse. https://t.co/uQ2L5lox6e

— Bret Stephens (@BretStephensNYT) April 28, 2017
As soon as the column dropped online, the reaction was almost immediate — ranging from vows to cancel subscriptions to the newspaper to vulgar animations:
@nytopinion @BretStephensNYT This is journalistically and morally irresponsible.https://t.co/T6sr3S6fiS

— Erick Fernandez (@ErickFernandez) April 28, 2017
@nytopinion @BretStephensNYT Read this instead. https://t.co/vyPdQnaDn7

— Ludwig W (@LudWitt) April 28, 2017
@nytopinion @BretStephensNYT How did you mess up so bad with a hire nyt?

— Toast N the Shell ? (@broiledburgher) April 28, 2017
@nytopinion @nytimes @BretStephensNYT No. And I'm considering canceling my subscription. A newspaper has a responsibility not to print demonstrably things. That's Fox's job

— bjornapooryoung (@Bjornapoor) April 28, 2017
@nytopinion Bye ? pic.twitter.com/btFvlFMzIs

— Marie Mosley (@MMosley) April 28, 2017
@nytopinion @BretStephensNYT no pic.twitter.com/icaYYvewuC

— james ?on (@rillawafers) April 28, 2017
reasonable people can be skeptical about Bret Stephens

— Matt Pearce (@mattdpearce) April 28, 2017
Someone, somewhere, thought a Bret Stephens op-ed was worthy of a push notification. That person was wrong. pic.twitter.com/flLj393At2

— Felix Salmon (@felixsalmon) April 28, 2017
@nytopinion @BretStephensNYT This is so irresponsible. For many readers, anything that comes out of the times has its authority. They don't know you hired an idiot.

— Monica Potts (@MonicaBPotts) April 28, 2017
If this is any indication, Stephens and the New York Times should expect similar reactions with future columns.
[image via screengrab]
This is an opinion piece. The views expressed in this article are those of just the author.