Twitter Reacts to News of Grand Jury Being Impaneled in Russia Probe: 'The Smoke Keeps Getting Thicker'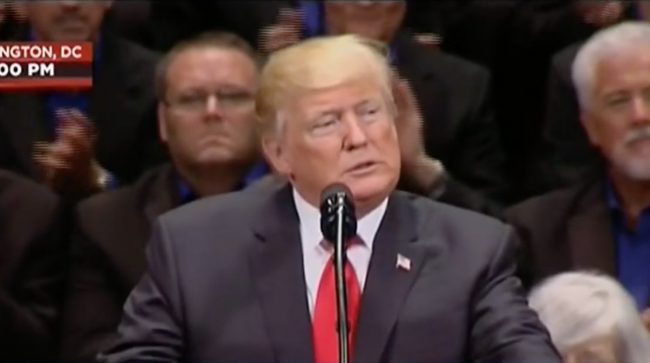 Seldom does a weekday go by anymore, it seems, without big news dropping at some point. Today's report by the Wall Street Journal that a Grand Jury has been impaneled by special counsel Robert Mueller in the Russia probe sparked instant reaction across Twitter Thursday.
Here's a sampling of the reaction from pols, pundits, and others on the Grand Jury news.
If true that Mueller has impaneled a grand jury, suggests his work is proceeding. All the more impt that Congress protect his independence. https://t.co/40LdzC82Ie

— Adam Schiff (@RepAdamSchiff) August 3, 2017
TONIGHT ON HANNITY!

"Why Hillary Clinton is a secret Muslim!"

— Rick Wilson (@TheRickWilson) August 3, 2017
Trump Grand Jury Number 2 in a series of…infinity.

Collect the complete set! https://t.co/Tzb4HZVlp0 pic.twitter.com/QvRuilNkUS

— Keith Olbermann (@KeithOlbermann) August 3, 2017
CNN: Grand Jury
MSNBC: Grand Jury
Fox News: Have you ever looked at a starfish? Like really looked at one? They're weird, man.

— Maggie Serota ? (@maggieserota) August 3, 2017
Trump really does do everything in lavish fashion…

*Special* counsel
*Grand* jury
*High* crimes and misdemeanors

— Jesse Spector ? (@jessespector) August 3, 2017
a grand jury, just the grandest jury, believe me

— Dave Itzkoff (@ditzkoff) August 3, 2017
Everyone's expecting, "YOU GET A SUBPOENA! AND YOU GET A SUBPOENA! AND YOU GET A SUBPOENA!!" pic.twitter.com/iCJgSlpO5P

— Jim Geraghty (@jimgeraghty) August 3, 2017
BREAKING NEWS: This is explosive. It's time for @realDonaldTrump and his team to come clean about Russia ties. https://t.co/sEwHGIcgCY

— Senator Jeff Merkley (@SenJeffMerkley) August 3, 2017
You don't impanel a grand jury if you only have smoke. Mueller must be seeing fire. @realDonaldTrump and/or his associates in bigly trouble. https://t.co/psPwRKK4q6

— Ted Lieu (@tedlieu) August 3, 2017
Russia calls you impotent. Congress deems you irrelevant. Prosecutor impanels Grand Jury. DT,have a fun vacation.

— Rob Reiner (@robreiner) August 3, 2017
While the Trump Administration falls apart at the seams, Mueller is plodding forward. The smoke keeps getting thicker. https://t.co/SExhWPmy86

— Ruben Gallego (@RepRubenGallego) August 3, 2017
A grand jury is not a parlor game. Reciting the words "crooked Hillary" won't get you off the hook.

— Richard W. Painter (@RWPUSA) August 3, 2017
Hey @realDonaldTrump the Grand Jury has been impaneled for weeks but we're just finding about it because Mueller knows how to stop leaks!

— Sean Kent (@seankent) August 3, 2017
This whole Mueller circus is going to backfire on Democrats badly. Wait for it.

— Bill Mitchell (@mitchellvii) August 3, 2017
Any Republican who's now freaking about Mueller getting out of his lane should post whatever they wrote defending Bill Clinton the same way.

— Tom Nichols (@RadioFreeTom) August 3, 2017
[image via screengrab]
——
Follow Joe DePaolo (@joe_depaolo) on Twitter
Have a tip we should know? tips@mediaite.com
Joe DePaolo - Senior Editor