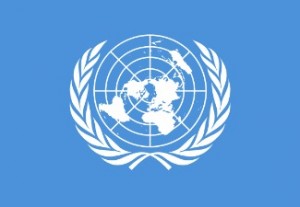 The U.N.'s peacekeepers are described by the organization as people dispatched to "countries torn by conflict [to] create conditions for lasting peace." They are described by outsiders a little bit differently, though: in 2015, allegations of sexual abuse and exploitation added up so quickly and relentlessly against peacekeepers in various countries that the U.N. was forced to publish a report detailing the claims and their plans to rectify the misbehavior. That comes a little too late, sadly, as news has just broken that some peacekeepers in the Central African Republican were paying 50 cents to sleep with girls as young as 13.
According to The Washington Post, there have been 22 other incidents of alleged sexual abuse or sexual exploitation in the region within the past 14 months. This latest horrific revelation comes after Secretary-General Ban Ki-moon — who called the abuse "a cancer in [their] system" — implemented a zero-tolerance policy for all sexual abuse and exploitation.
As officials worry that "the credibility of the U.N. and peacekeeping operations are in jeopardy," their peacekeepers grow increasingly more similar to their fictional counterparts from Suzanne Collins's Hunger Games series. In those books, peacekeepers are dispatched to the impoverished districts with orders to combat disobedience and resistance with physical violence. Get it? The names are supposed to be ironic; they're meant to get the books' middle-school target demographic to think deeper. It's a little less poetic in real life, though, isn't it?
The U.N. claims peacekeepers are guided by three guiding principles, which include "consent of the parties" and "non-use of force." As of this writing, those words still glaringly remain on the official peacekeeping website.
[image via screengrab] 
For more from Lindsey, follow her on Twitter.
Have a tip we should know? tips@mediaite.com