Undercovered: This Law Would Punish Women For Up to 50 Years for Having Abortions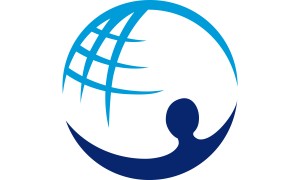 Undercovered is our daily feature bringing attention to excellent reporting on women's issues worldwide, which we feel deserves a larger audience.
—
El Salvador's Congress is considering a drastic proposal to make abortion punishable by up to 50 years, according to a report in The Guardian. This proposal would put abortion on a par with aggravated murder with "extreme cruelty."
The Guardian's Jonathan Watts, reporting from Rio de Janeiro, writes:
Since 1998, abortion in El Salvador has been banned in all circumstances. Injustices are rife. Civil Rights groups say 17 women have been imprisoned for miscarriages or attempted terminations. In some cases, abortions are already treated as murder. Pregnant women who turn up at hospitals bleeding are sometimes handcuffed to the bed. Others are forced to go through births even when their lives are at risk, such as Beatriz, a 22-year-old woman who almost died because she was not permitted to terminate her pregnancy with a foetus that was missing large parts of its brain and skull.
Kelly Castagnaro, communications director at the International Planned Parenthood Federation, writing in The Guardian, said:
But the issue is not only a matter of reproductive rights and public health. In a region with staggering levels of inequality, young, poor, indigenous women are particularly likely to resort to unsafe abortion. The proposed legal change would only exacerbate this injustice and stall efforts to amplify social justice and accelerate national development.

Parliamentarians are playing a dangerous game. Banning abortion in all circumstances is deplorable; proposing increased jail terms for women who seek an abortion, or those who provide medical support, is simply shameful and irresponsible. Thwarting the proposed change will require strong leadership. Global human rights bodies, and women everywhere, will be watching.
You can read the Watts report here and the Castagnaro column here.
—
Undercovered is a daily feature from Mediaite, bringing attention to stories about women's rights that warrant more attention. Go through the Undercovered archives here. If you have an idea or a tip, please email us at Undercovered@mediaite.com
[image: logo for International Planned Parenthood Federation]
Have a tip we should know? tips@mediaite.com