US Intel Analysts: Our Terrorism Reports Are Being Altered to Fit Administration's Narrative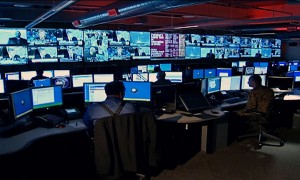 The Pentagon's inspector general opened an investigation into formal complaints by more than 50 US intelligence analysts charging their reports on ISIS and al Qaeda are being altered "within the senior level of the intelligence command," The Daily Beast reports.
A written complaint by two senior analysts at US Central Command (CENTCOM), and corroborated by 50 other analysts, allege reports on the two terrorist organizations are being watered-down by higher-ups at CENTCOM to fit in with the Obama administration's public narrative that the US is containing and defeating ISIS and al Qaeda forces.
Some CENTCOM analysts, who spoke under the condition of anonymity, indicated the complaints are a "revolt" by the intelligence community whose role is to provide accurate reports of the US progress against terrorist organizations. Those officials contend the altering of their reports results in inaccurate portrayals of the US fight against ISIS and al Qaeda.
"The Intelligence Community routinely provides a wide range of subjective assessments related to the current security environment," CENTCOM spokesman Air Force Col. Patrick Ryder, U.S. said, adding senior officials "consider these assessments during planning and decision-making, along with information gained from various other sources."
Still, the analysts allege these alterations are systemic at CENTCOM and throughout the intelligence community; the complaint indicates that while some reports are sizably edited by senior officials, analysts are often compelled to self-censor their reports. One source said the document sent to the inspector general described a "Stalinist" tone from CENTCOM higher-ups.
The analysts say their attempts to resolve this issue internally were rebuffed by senior officials, sparking the complaint to the Pentagon's inspector general. The Daily Beast notes some analysts were encouraged to retire, while others agreed to leave.
[Image via Wikimedia commons]
—
>> Follow Elizabeth Preza at Twitter (@lizacisms)
Have a tip we should know? tips@mediaite.com