VA Secretary Robert Wilkie Called Confederate President a 'Martyr to The Lost Cause' in 1995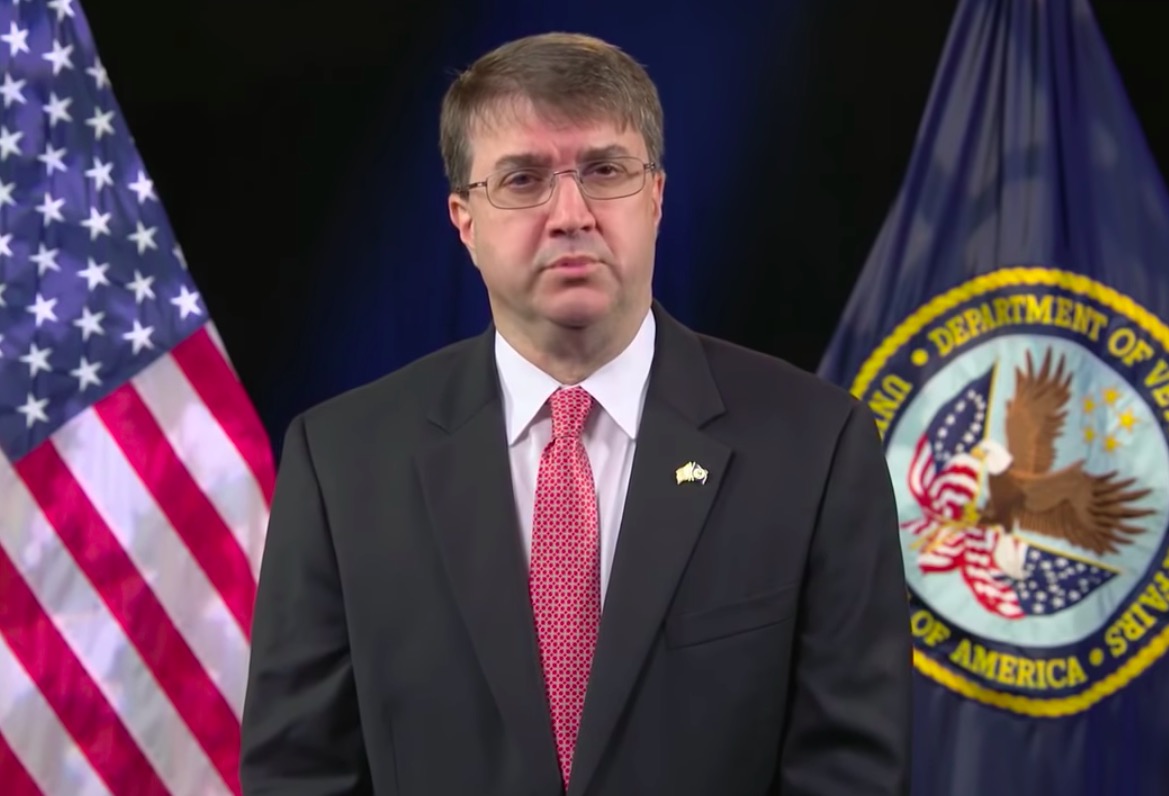 Secretary of Veterans Affairs Robert Wilkie called Confederate States President Jefferson Davis a "martyr to 'The Lost Cause'" — a term that supports the Confederacy — during a 1995 speech, according to a report from CNN's investigative KFile team.
Wilkie, who worked for a GOP lawmaker then, made the comments standing next to a statue of Davis and speaking to a neo-Confederate group, the United Daughters of Confederacy, at the US Capitol.
"Today marks the 187th anniversary of the birth of Jefferson Davis; planter, soldier, statesman, President of the Confederate States of America, martyr to 'The Lost Cause,' and finally the gray-clad phoenix —- an exceptional man in an exceptional age," Wilkie said the time, per a transcript printed in an old issue of United Daughters of the Confederacy Magazine
He continued:
"In the case of Jefferson Davis, we must tell America the truth about the complicated man who carried with him the dreams of Southern independence. His life was the reflection of the simplicity and perseverance of a proud people; men and women who endured the horror of defeat and its equally hellish aftermath; men and women who through their Christian prism understood the fall of man and the imperfection of human institutions — that not all of man's noble experiments succeed."
Wilkie went on to say that the Confederate president's "contempt for the radical abolitionists of the Republican Party" was over concerns that they would break "any law and abridge any freedom to impose their idea of the just society on others," not slavery. He also called abolitionists "as mendacious as the Jacobins of Revolutionary France" and said the movement's supporters were "enemies of liberty."
The speech concluded with a comparison of the Confederate president and the Republican Party, who had just taken the House months before Wilkie's speech:
"Once again the halls of Congress reverberate with odes to rugged individualism, state sovereignty, and contempt for the centralized super-state. These are bloodless battles Davis could never fight but, they are no less vital for the future of American civilization. As our cities decay and our standards and spiritual traditions deteriorate, America is searching for a better way. Walker Percy urged us to look South to recover community, stability, and sense of place in God's order which we have regrettably lost. That is a tall proposition but it is certainly one Jefferson Davis would understand and certainly one for which he would fight."
While Wilkie did claim that he is "no apologist for the South" and condemned slavery as "a stain" on American history during the speech, he also said viewing Confederates "solely through the lens of slavery and by the slovenly standards of the present is dishonest and a disservice to our ancestors."
Per the CNN report, Wilkie was also at a Sons of Confederate Veterans as recently as 2009.
When contacted for comment, Veterans Affairs press secretary Curt Cashour called Wilkie's neo-Confederate outings "strictly historical in nature, and as Secretary Wilkie said at his confirmation hearing in June, he stopped participating in them once the issue became divisive."
Have a tip we should know? tips@mediaite.com