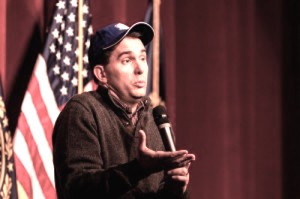 Wisconsin Gov. Scott Walker (R) has said that he would sign a bill banning abortions after 20 weeks if it ever reached his desk — this despite (or because of) his rather interesting take on abortions in the case of pregnancies due to rape.
Just about everyone in the media has been reporting on the bill's lack of exceptions for abortions in cases involving rape or incest, but as the Huffington Post points out, the bill contains a rather intriguing provision regarding the legal rights of fathers.
Specifically, fathers of unborn children who undergo abortion procedures — successful and otherwise — can sue the offending doctors for "damages for personal injury and emotional and psychological distress" in cases that occur after the first 20 weeks.
The bill does say that women can sue as well, which is understandable considering they too would be undergoing the procedure. As for the details of the father's legal standing in such situations, he "does not need to be married to the woman or even in a relationship with her to sue her doctor, as long as the pregnancy is not a result of sexual assault or incest."
A few things to take away from these provisions:
Both potential parents can sue the doctor(s) performing the abortion, but the father's inclusion is interesting given that he doesn't undergo any physical procedure whatsoever.
Although the abortion ban doesn't make exceptions for pregnancies due to rape or incest, it does enforce these strictures on any father who wants to pursue a lawsuit against the doctor.
In other words, the bill doesn't allow pregnant women past the first 20 weeks to get an abortion in cases of rape and incest. However, it does at least legally penalize the father in such cases by preventing him from suing the doctor.
Um, what?
[h/t Huffington Post]
[Image via Shutterstock.com]
— —
>> Follow Andrew Husband (@AndrewHusband) on Twitter
Have a tip we should know? tips@mediaite.com