WH Staff Reportedly 'Perplexed' By Trump's Impromptu NYT Interview: 'Embarassing'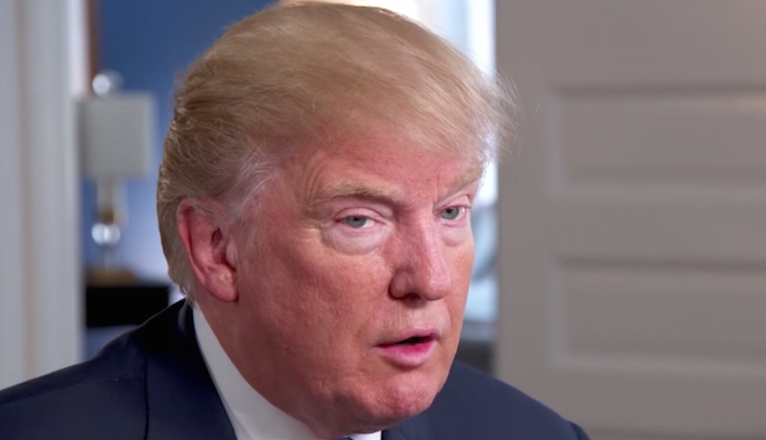 According to a new report published by The Washington Post, there's a bit of tension within the White House staff over President Donald Trump stays at his Mar-a-Lago resort in Florida.
The Post reports that "not a single aide or adviser" in the White House knew in advance that Trump was sitting down for an interview with The New York Times. Once they were notified that it was happening, one of Trump's personal aides reportedly interrupted the interview and handed the president a cellphone with White House Communications Director Hope Hicks on the line so she could sit in on the interview from Washington, D.C.
According to the Post, some White House staffers…
…were out of the loop even after the Times story was posted online Thursday evening. One White House official, when asked about the president's impromptu interview, was perplexed, wondering aloud, "What interview? Today?" Another frustrated aide called it "embarrassing."
While there are upsides to Trump's stays at his "Winter White House," White House staffers face more obstacles when he's there — per the Post's reporting. Aides "filter what information gets to Trump and who meets with him," something they have far less control over whenever the president works out of Mar-a-Lago. And according to one anonymous source, seeking access to the president is far easier in Mar-a-Lago.
"At Mar-a-Lago, anyone who can get within eyesight changes the game," a person identified only as a former White House official told the Post. "Everyone who is angling for something knows to be there."
[image via screengrab]
Have a tip we should know? tips@mediaite.com