WH Correspondents' Assoc. President: We Will Object to Reporters Being Tossed From White House Briefings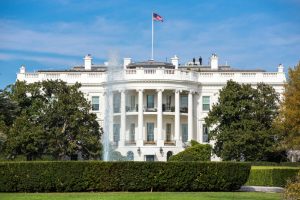 It was reported over the weekend that the incoming Trump Administration is thinking about moving the press briefing room out of the White House and into a nearby building. Soon-to-be Chief of Staff Reince Priebus have explained that the White House is actually a large complex and that this move may be necessary due to the need for a bigger press room because of the interest in the new presidency.
On top of that, incoming White House Press Secretary Sean Spicer has come under fire for the allegations that he told CNN reporter Jim Acosta that he'd be tossed out of last week's press conference if he attempted to ask another question. Spicer has been largely unapologetic about the accusation, calling Acosta "rude" and "disrespectful" while later likening the correspondent's action to that of a disruptive protester.
In response to the possibility of moving the press briefing room, White House Correspondent Association president Jeff Mason released this statement yesterday afternoon:
My WHCA statement on press access to the White House briefing room. pic.twitter.com/kD9tS7ayt9

— Jeff Mason (@jeffmason1) January 15, 2017
This was then followed by another statement a few hours later in which Mason indicated he had a lengthy conversation with Spicer over his concerns.
My WHCA follow-up statement on access to the White House briefing room after meeting with @seanspicer pic.twitter.com/WUbbsqvSVC

— Jeff Mason (@jeffmason1) January 16, 2017
Besides explaining how the WHCA would find it "inappropriate" for the press to be moved out of the West Wing and lose immediate access to senior officials, Mason also addressed the possibility of Spicer throwing out reporters from a briefing or press conference, stating that the WHCA "would object" to these actions.
[image via Shutterstock]
–
Follow Justin Baragona on Twitter: @justinbaragona
Have a tip we should know? tips@mediaite.com