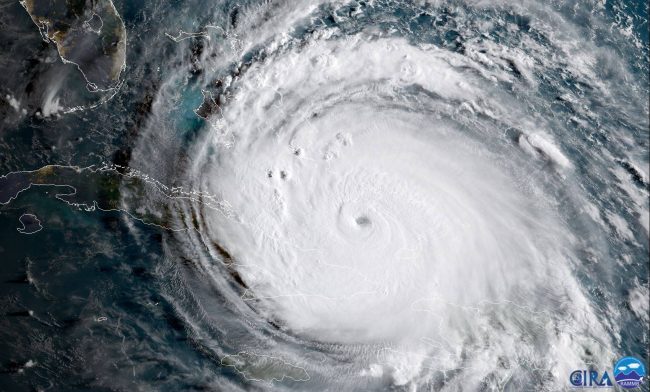 As Hurricane Irma cut a wave of destruction across the Caribbean this week, residents of Florida were left with little choice but to watch the forecasts and wait.
By Friday it was clear that the hurricane would not pivot up the Atlantic coast and rather would make a direct hit on the Sunshine State. The monster storm is expected to blast into southern Florida and then move relentlessly up the state, before filtering out into Georgia and Tennessee.
While the precise moment of when and where the hurricane will hit remains something of a parlor game, thanks to the wonder of modern meteorological technology, we can roughly determine when Irma will hit Florida.
The answer to that question is late Saturday night and early Sunday morning.
Per the National Hurricane Center, the eye of Irma would hit the Florida Keys and Tampa sometime Sunday.
Of course, the state will feel Irma's affects hours before. By Saturday morning, winds had risen to nearly 40 miles per hour as Irma's outer bands began whipping up sea levels and bringing an ominous pall to Miami Beach.
With flights out the state just about done, it is likely too late for any further evacuation. During a press conference Saturday, Gov. Rick Scott said that resident looking to be safe during the storm should seek out one of the many shelters that have been established.
Irma's wrath comes just days after Houston and much of southern Texas was swamped by Hurricane Harvey, which estimates are suggesting will cost upwards of $100 billion in damage.
And BELIEVE IT OR NOT. There is another hurricane right behind Irma. Yesterday, that storm, Jose, strengthened to a Category 4.
[image via screengrab]
Have a tip we should know? tips@mediaite.com