White House Hides Trump From Reporters, Blames 'Fog' (It is 83 Degrees and Sunny in DC)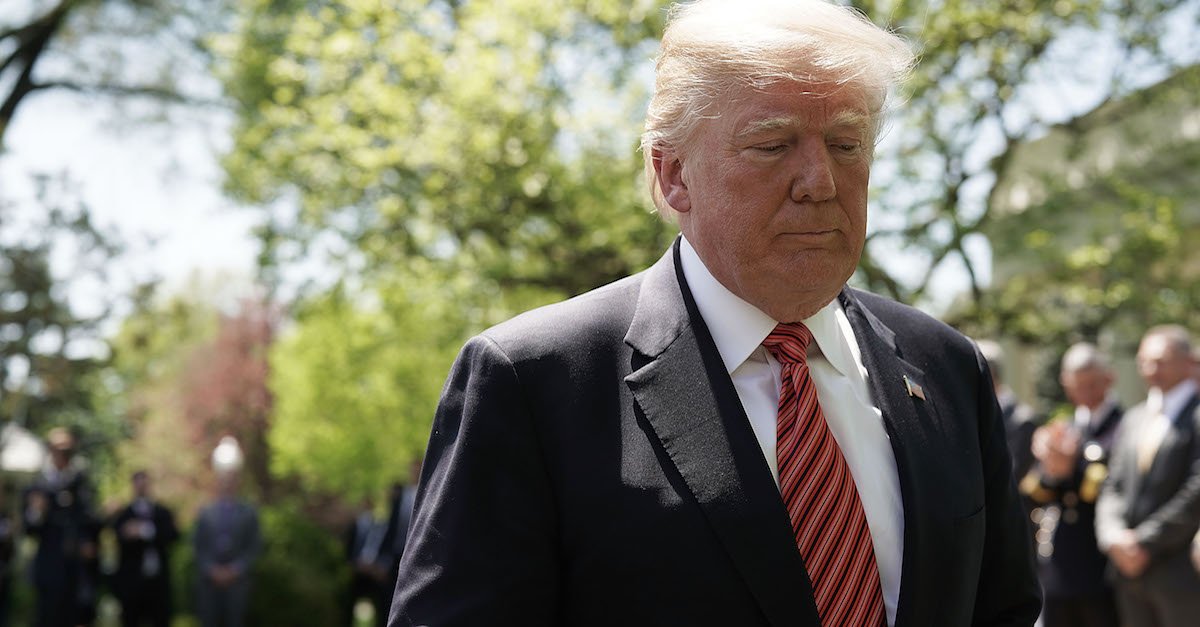 President Donald Trump's brief exposure to the White House press corps didn't go well for him on Wednesday — he was hit with an avalanche of questions from reporters on the taped conversation between him and his then-lawyer, Michael Cohen, about a payout to Playboy model Karen McDougal.
As a result, the president's team seemed likely to help him avoid the media at all costs on Thursday morning. But the lengths to which they went in order to do it are nothing short of comical.
The president is currently en route to Iowa and Illinois, having boarded Air Force One at Andrews Air Force Base just a little while ago. But Trump took a motorcade to Andrews instead of his customary helicopter from the South Lawn of the White House — where reporters could shout (presumably uncomfortable) questions in his direction.
The stated reason for this change in departure, according to the White House pool reporter? Fog in Washington D.C.
It is not foggy in Washington D.C.
According to the pool reporter (via NBC's Hallie Jackson), the White House cited "bad weather" as the reason for Trump taking the motorcade instead of the chopper — with "fog" specifically to blame. Jackson snapped a picture showing the conditions in Washington at the time of departure.
View from my office window as the White House makes a bad weather call – meaning the president will take a car to Andrews, rather than depart via his helicopter from the South Lawn where reporters can gather to shout questions at him. pic.twitter.com/csRYnCmbGI

— Hallie Jackson (@HallieJackson) July 26, 2018
Via the pool reporter today (it's @FoxNews repping the networks) who asked the White House what's up: "Was told the reason for the bad weather call is 'bad weather.' Pressed further, am told there is fog."

— Hallie Jackson (@HallieJackson) July 26, 2018
And, via weather.com, here's a screenshot of the radar in the D.C. area at 9:00 a.m. ET.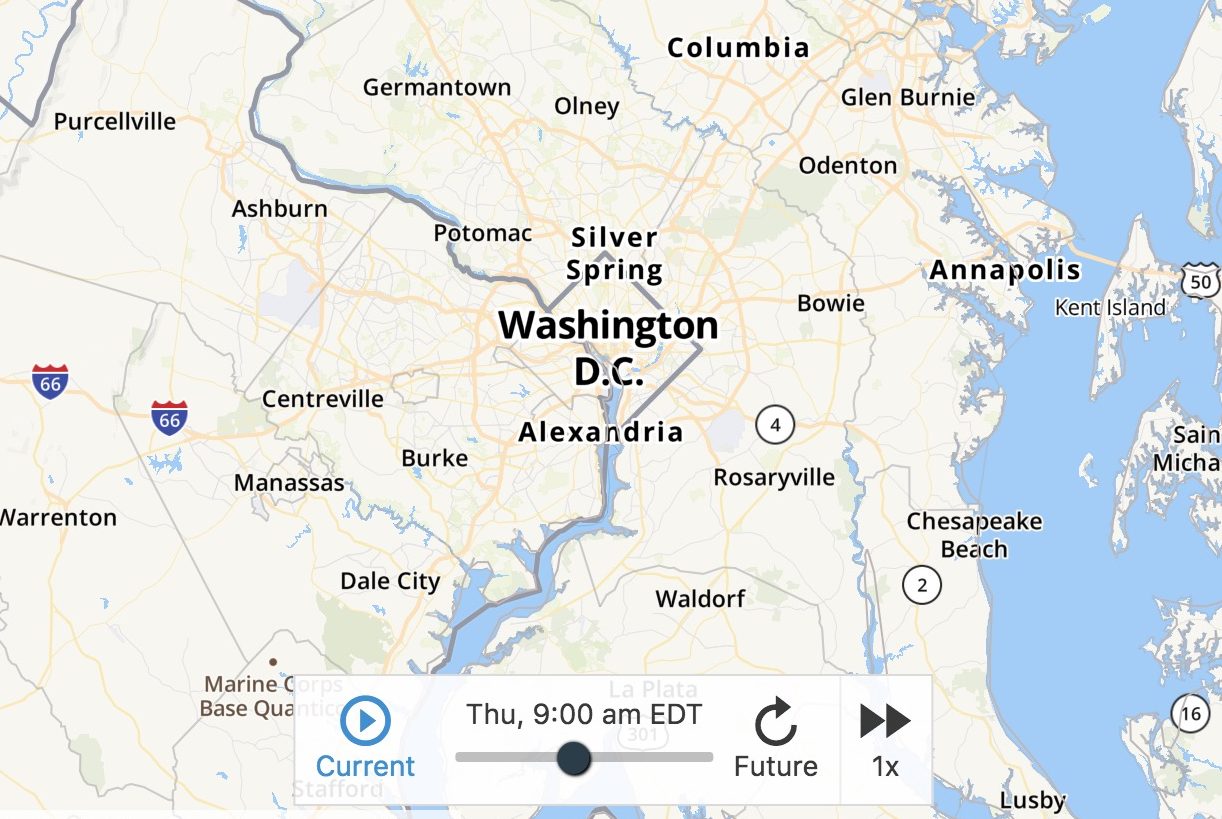 Yeah…no fog.
[featured photo via Getty Images]
Have a tip we should know? tips@mediaite.com
Joe DePaolo - Senior Editor