White House Refuses Access To Boston Herald, Calls Out Mitt Romney's Front Page Op-Ed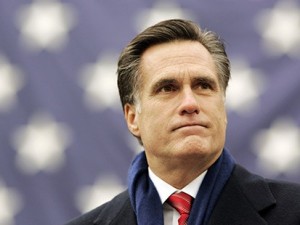 The White House Press Office has decided to keep the Boston Herald from reporting on today's Boston fund raiser for Barack Obama's re-election campaign efforts.
Evidently, the White House felt that the paper has demonstrated a bias in its history of reporting on the President. In response to the Herald's press request, White House spokesman Matt Lehrich pointed specifically to the paper's decision to run an op-ed piece by form Massachusetts governor and potential 2012 Republican candidate Mitt Romney as a front-page story.
I tend to consider the degree to which papers have demonstrated to covering the White House regularly and fairly in determining local pool reporters.

My point about the op-ed was not that you ran it but that it was the full front page, which excluded any coverage of the visit of a sitting US President to Boston. I think that raises a fair question about whether the paper is unbiased in its coverage of the President's visits.
He did add, however, that "we will continue to consider the Herald for local pool duty for future visits" and that local pool duty by the Boston Globe was arranged well before the Romney piece ever ran.
We reached out to our own resident expert on White House reporting, Tommy Christopher, for his take on the White House's move. While he noted that the White House Press Office can exclude whomever they deem unfit from reporting on their events, he thinks it was a "misstep" on Lehrich's part to even bring up the Romney op-ed:
Lehrich is right that local pool assignments would have been determined well in advance of this op-ed, which begs the question, "Why even bring it up?"

This is a misstep, pure and simple. Whether he has a valid point about the Herald's front page is immaterial. The White House is free to push back against that in a number of ways. Inferring an editorial litmus test for access to the President is counter to the notion of a free press. On the other hand, Lehrich is correct that the "regularity" with which a news organization covers the President is relevant, and he should have stuck to that standard.
A Romney spokesperson weighed in by noting that the "op-ed was about jobs, which apparently is a sensitive subject for the thin-skinned people around the president." The Herald has also, in the past, featured less than flattering front page coverage of Romney.
h/t Boston Herald
Have a tip we should know? tips@mediaite.com