White Supremacist Site Attributes Traffic Increase, Server Upgrade to Trump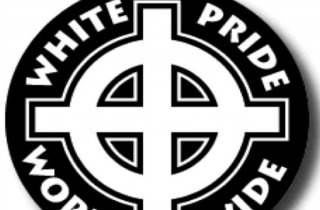 Between all of the outrage Donald Trump has generated about Muslims, Mexicans, and various other groups, there have been countless times recently where the front-running mogul has been blatantly accused of bigotry, even as he constantly denies it. Even so, Trump has been attracting the support of white supremacists and racially-motivated criminals, and various sites devoted to racist philosophies have seen an increase in activity following his proposed ban on foreign Muslims.
Politico reports that Stormfront, a Ku Klux Klan website, has seen a traffic spike that required a server upgrade in recent weeks. The site leaders have attributed this rise to Trump's rhetoric, which they have used as an outreach point to say that Trump has tapped into sentiments typically ignored by mainstream politicians.
"Demoralization has been the biggest enemy and Trump is changing all that," said Stormfront founder Don Black. "He has sparked an insurgency and I don't think it's going to go away."
Another site, The Daily Stormer, also approved of Trump's positions, recently publishing an article called "Heil Donald Trump — THE ULTIMATE SAVIOR." The New York Daily News reports that The Daily Stormer argues that Trump's proposals do not violate civil rights, and the site itself has seen a traffic increase of its own.
Fomer KKK wizard David Duke has also praised Trump's positions in recent months, but even though Trump has shown disinterest in Duke's endorsement, he has not expressed great concern with the accusations of racism sent his way.
[image via screengrab]
Have a tip we should know? tips@mediaite.com