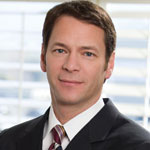 Mediaweek has released their annual list of "executives who help the Rupert Murdochs and Martin Sorrells and Mark Zuckerbergs get on those 'power lists' in more celebrity-focused titles."
The Mediaweek 50 span the range of industries and job titles – here are five of the most interesting selections:
• #1: Jeff Gaspin, chairman, NBC Universal Entertainment (pictured)
What Mediaweek says: "Once it became clear that Ben Silverman's departure was imminent, Gaspin was kicked upstairs."
What Mediaite says: This is the key reason for his appearance on the list – a list he wasn't on at all last year. Silverman's exit opens up Gaspin to be the logical successor to Jeff Zucker. Unless…
• #6: Bonnie Hammer, president, NBC Universal Cable Entertainment and Cable Studio
What Mediaweek says: "This summer, USA Network averaged a garish 3.6 million viewers in prime time, 26 percent better than summer '08."
What Mediaite says: …the other option for logical successfor for Zucker's top spot at NBC. While it may be more of a sleeper pick (WWE CEO Vince McMahon thinks it's going to happen), USA Network is coming off the biggest summer in cable history.
• #15: Arianna Huffington, editor in chief, huffingtonpost.com
What Mediaweek says: "HuffingtonPost.com is the face of the debate over Web journalism ethics, using unpaid contributors and building traffic via aggregation techniques."
What Mediaite says: As the face of The Huffington Post, she is really more of a "Mark Zuckerberg" than someone behind the curtain.
• #20: Matt Weiner, creator, AMC's Mad Men
What Mediaweek says: "The net grew revenue 10 percent to $446 million in '08."
What Mediaite says (well, Glynnis): Mad Men, Mad Men, Mad Men, Mad Men, Mad Men…
• #45: Paul Rittenberg, executive vp, advertising sales, Fox News
What Mediaweek says: "Per SNL Kagan, Fox News boosted ad revenue by a whopping 23.4 percent in calendar year '08, netting $567.6 million."
What Mediaite says: Rittenberg is the only cable news exec to make the list – and that says a lot about both him and Fox News.
Oh, and click here for the most important rankings.
—–
» Follow Steve Krakauer on Twitter
Have a tip we should know? tips@mediaite.com