Who is Jason Dalton? New Information Emerges On Kalamazoo Shooter and His Massacre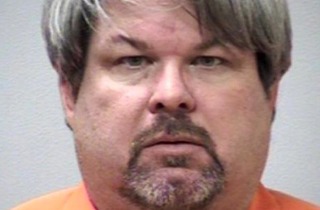 An Uber driver put Kalamazoo County, Michigan in a state of shock last night when he allegedly killed six people and injured two others during a seven hour stretch of repeated shootings. Jason Dalton was taken into custody last night as the suspected killer, and authorities have established more of the facts behind the murders and Dalton's personal history.
While the motive and the connection between the victims remain unclear, Dalton is suspected of killing a father and son at a car dealership and four women outside of a Cracker Barrel. A teenage girl at the restaurant and a mother outside of her apartment building were also shot, and while both are still alive, they remain in critical condition.
One of the more eerie aspects of the case is that Dalton took fares at multiple points of his suspected rampage. WOOD-TV reported on an Indianapolis man who heard about the shootings and thought he and his family would be safer getting a ride home rather than walking back from dinner.
As it turns out, Dalton was the driver who picked up the family at around half an hour before he was apprehended. The man — who asked to be identified only by Derek — gave an account of the trip, and how he even traded jokes with Dalton about the situation.
"You're not the shooter, are you?" Derek asked sarcastically. He told local news that Dalton shook his head but when he pressed for another answer, Dalton answered back "No, I'm not, I'm just tired." It was not determined at that time that the suspect was an Uber driver, but Derek said the rest of the ride was fairly normal and that he did not notice anything suspicious.
Conflicting reports have come in about Dalton's behavior before the shooting. CNN noted how Dalton appeared to neighbors as a normal family man who moonlighted as a driver outside of his job as an insurance adjuster. Dalton was also said to have no criminal record and passed Uber's background check
The Kalamazoo Gazette, however, made note of how Dalton had an interest in guns and acted erratically while driving other passengers that night.
Dalton is expected for arraignment in court today where prosecutor Jeffrey Getting expects he will face six murder counts, two counts of assault, and eight charges of using a firearm during the commission of a felony.
Information about Dalton is still coming out, and we will update accordingly as it becomes available.
UPDATE – 1:24 P.M. EST NBC tweeted out new information from the arraignment, detailing the charges Dalton will face.
UPDATE: Prosecutor: Kalamazoo rampage suspect charged with 6 counts of "open murder" and 2 counts of assault with intent to commit murder.

— NBC Nightly News (@NBCNightlyNews) February 22, 2016
While it did not seem to come up in Uber's background check, New York Daily News reported that Dalton's driving history hasn't been flawless. Dalton was ticketed six times since 1990 for speeding and twice for driving without registration and insurance forms. His record has been clean for the last 10 years, however, and none of these incidents led to further charges.
You can watch Dalton's court appearance here, via NBC Chicago.
UPDATE – 3:02 P.M. EST Dalton was denied bail at his hearing.
JUST IN: Bail denied for #KalamazooShooting suspect charged with 6 counts of murder https://t.co/w1FUjvvX7X https://t.co/vyfmrt5ztX

— ABC News (@ABC) February 22, 2016
UPDATE – 4:00 P.M. EST According to the Associated Press, Dalton has confessed to the criminal charges against him.
Prosecutor says man charged with killing six people in Michigan has admitted to the shootings: https://t.co/JJjYUHBPZe

— The Associated Press (@AP) February 22, 2016
[h/t Detroit Free Press]
[image via screengrab]
Have a tip we should know? tips@mediaite.com