Why Are Liberal Websites Like Salon Afraid to Call Amy Schumer's Rape a 'Rape?'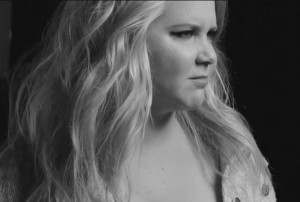 Comic television and movies star Amy Schumer has revealed that her first sexual experience was when she was raped at the age of 17, according to a preview of her August 2016 Marie Claire cover story. The 35 year-old standup comedy veteran, who has mined the subject of rape in her act for years, told Marie Claire's Allison Glock that the incident wasn't the first time, either, according to an extended preview of the article furnished to The Huffington Post.
Here's what the Marie Claire preview says:
On her first sexual experience: "My first sexual experience was not a good one. I didn't think about it until I started reading my journal again. When it happened, I wrote about it almost like a throwaway. It was like, And then I looked down and realized he was inside of me. He was saying, 'I'm so sorry' and 'I can't believe I did this.'"
The HuffPo preview contains a little bit more of the interview:
Schumer told Glock that the man is no longer in her life and she doesn't feel the need to punish him for what he did. "This was 17 years ago. There are just so many factors," she said, adding: "I had another time with a boyfriend where I was saying, 'No, stop,' and it was just completely ignored."

In the profile, Glock writes that she and Schumer discussed how common that type of experience is. Although Schumer didn't specifically identify herself as a victim, she alluded to our culture of victim-blaming.

"You know, with the rape survivor, it's not just shaming, it's fury," Schumer said. "It makes people so mad if you're not a perfect victim."
Almost as stunning as Schumer's revelation is the way that mostly liberal outlets have reported it, with headlines like "Amy Schumer reveals her first sexual experience was not consensual" at Salon and "Amy Schumer Opens Up About Losing Her Virginity Without Consent" at NY Magazine and even HuffPo's "Amy Schumer Says Her First Sexual Experience Was Not Consensual."
None of those articles identifies the experience that Schumer described as a rape, which might be because Schumer herself didn't use that word, but which doesn't change the fact that the thing they are describing is definitely rape. That timidity is, as our friends at Salon might say, "problematic," because it sends the message that maybe there are kinds of rape that aren't as rapey as other kinds, or that a "sexual experience without consent" is a thing other than rape. It isn't.
Watch video of Schumer's cover shoot above, from Marie Claire.
This is an opinion piece. The views expressed in this article are those of just the author.