Ironic: WikiLeaks Retweets Trump's Demand for Congressional Investigation Into Leaked Intel Report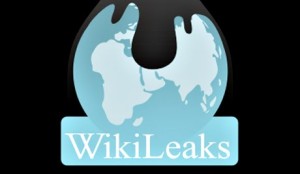 In what might be a strange reversal on their usual position, Wikileaks is condemning the American government for allowing an investigative report on Russia's hacking to be leaked to the media.
On Thursday night, NBC reported that they received confirmation on a story about how Russian officials celebrated Donald Trump's election victory. NBC's report also corroborated the suspicions of multiple intelligence agencies that the Russian government engaged in a multifaceted effort to interfere with the Democratic National Committee and other political institutions.
Earlier this week, WikiLeaks founder Julian Assange insisted to Fox's Sean Hannity that he did not receive his collection of hacked emails from Russian actors. Nonetheless, the transparency website sent out a tweet today that said NBC's story was part of plot between President Obama and the CIA.
The Obama admin/CIA is illegally funneling TOP SECRET//COMINT information to NBC for political reasons before PEOTUS even gets to read it.

— WikiLeaks (@wikileaks) January 6, 2017
President-Elect Trump seemed to side with Wikileaks earlier this week (though he insists otherwise), and he is taking an intelligence briefing today about the nature of Russia's activities. However, not only has Trump called the media intrigue on Russia a "political witch hunt," he is now demanding that Congress investigate how the contents of his brief became available to the media.
I am asking the chairs of the House and Senate committees to investigate top secret intelligence shared with NBC prior to me seeing it.

— Donald J. Trump (@realDonaldTrump) January 6, 2017
Not long after Trump's tweet was sent out, Wikileaks seemed to reciprocate by sharing it alongside a message of its own:
President-elect Trump on the authorized #PseudoLeak by the Obama administration of TOP SECRET//COMINT claims to NBC https://t.co/ZHQvOB6Rf5

— WikiLeaks (@wikileaks) January 6, 2017
[Image via screengrab]
— —
>> Follow Ken Meyer (@KenMeyer91) on Twitter
Have a tip we should know? tips@mediaite.com