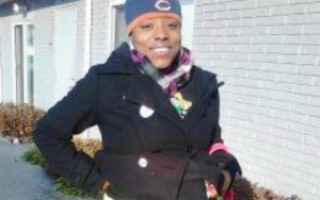 November 6 is a big day for 21-year-old Galicia Malone. Not only is it the day she went into labor, but Election Day, and the Dolton, Ill., resident wanted to experience both to the fullest. The young woman, who voted at around 8:30 a.m. at the fittingly named New Life Celebration Church, cast her ballot even though her contractions were five minutes apart.
Though she'd reportedly been in labor for five and a half hours, it was important to her to vote this year, as it's the first election cycle for which she has been eligible to cast her ballot. After voting, she went straight to the hospital to welcome her first child into the world.
"I never voted before so this made a major difference in my life," she told CBS Chicago. "And I wanted this to be a stepping-stone for my daughter."
As one would expect, it was anything but a picnic for Malone to juggle the two things:
"I was just trying to read and breathe, read and breathe. That's what I kept telling myself, 'Read and breathe, read and breathe."
Cook County Clerk David Orr was quite impressed with Malone's story, having said of it in a statement:
"If only all voters showed such determination to vote. My hat goes off to Galicia for not letting anything get in the way of voting. What a terrific example she is showing for the next generation, especially her new son or daughter."
Does this mean none of us have an excuse not to vote?
h/t ABC News, CBS Chicago
>>Follow Laura (@LauraDonovanUA) on Twitter
Have a tip we should know? tips@mediaite.com