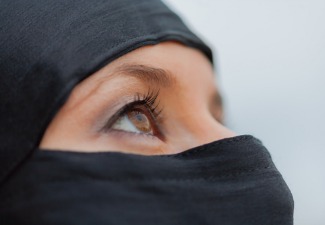 ABC Family canned the pilot for a show called Alice in Arabia after complaints from Muslim advocacy groups, and now the writer of the show pilot, an Army veteran, is speaking out against the "media mob" that got the show pulled mere days after ABC Family ordered the pilot.
Brooke Eikmeier previously served as a cryptologic linguist in Arabic in the U.S. army, and penned a guest column for the Hollywood Reporter in which she pushes back against the insinuations and attacks that she's a "tone-deaf racist hack intent on furthering an anti-Muslim agenda, callously exposing children to being bullied and beaten on playgrounds."
On the contrary, she argues, as her intent was to write a show that brought attention to the complex culture she herself grew to appreciate over time. Eikmeier explains she intended to explore issues like foreign workers and what they face on a regular basis, domestic violence, and "the royal family's tensions with groups like the Muslim Brotherhood."
She admits she felt uncomfortable with the logline ABC Family used to describe the show, and it was from this description where the backlash began.
Comments typically made my series a stand-in for all their frustrations with previous Hollywood portrayals of Muslims and Islam and leapt to wild and incorrect conclusions about its intentions and content. The only gossip site that pretended to "report" on the actual script [Buzzfeed] did a hit job with the title for its article written before reading page one, and it ironically destroyed its own credibility by not recognizing a common Arab name and claiming Saudis wear burkas. A mob formed, made up its mind, then rushed to destroy a valuable opportunity for furthering the cause of women worldwide.
You can read the full column here.
[photo via Shutterstock]
— —
Follow Josh Feldman on Twitter: @feldmaniac
Have a tip we should know? tips@mediaite.com
Josh Feldman - Senior Editor