If you hadn't already noticed, the 2016 election season is in high gear — what with five announced candidates for the Democratic Party, and practically the entire country (i.e. 14 as of this writing) for the GOP. And just like every social media-infused national election before it, this one is bound to make you a few new friends and even more enemies on Facebook.
But that's okay, because with the Who Deleted Me app for iOS and Android, you can keep track of all the old high school friends and extended family members who drop you whenever politics come up.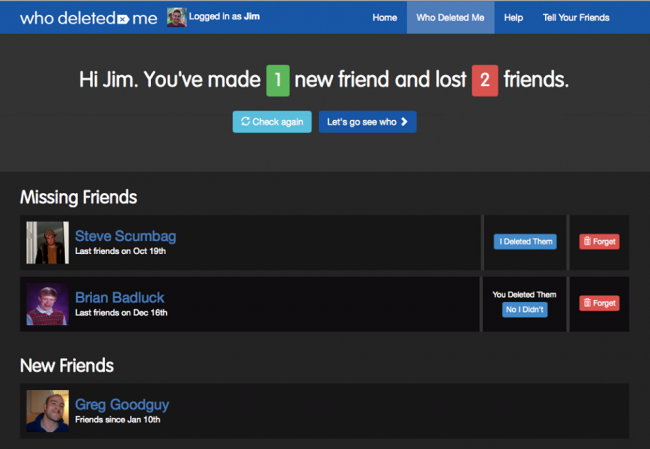 As BuzzFeed notes, the Facebook-based app has existed as a Chrome extension since 2009, but the new smartphone apps launched in late June. And with the burgeoning hate machine that is American presidential politics, Who Deleted Me is bound to get some serious use during the next calendar year.
The app only works from the time it's downloaded and integrated with your Facebook account, so don't get it hoping to survey your past defriendings. But if you suspect the coming election will lose you a few connections, then by all means download it and give it a shot. That way you know who to shame at the next high school reunion or family Thanksgiving.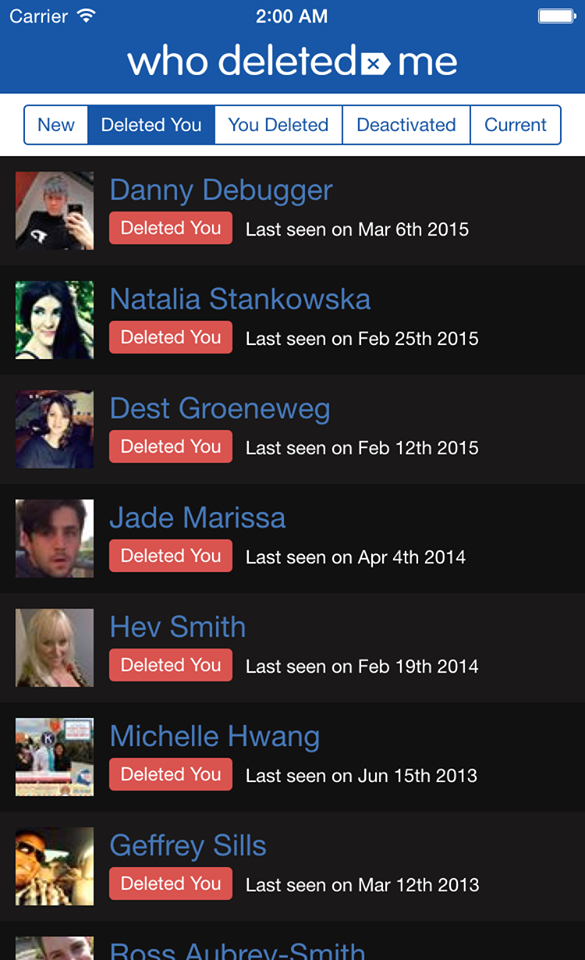 Besides, there's an extra bit of stalkery goodness for you trolls out there — Who Deleted Me lets you keep track of when your friends last logged on to Facebook. I mean, that's not creepy at all…
All the recent attention has bogged the app maker's servers a bit, and according to a recent Facebook post, they're busily trying to implement a fix.
[h/t BuzzFeed]
[Image via Facebook]
— —
>> Follow Andrew Husband (@AndrewHusband) on Twitter
Have a tip we should know? tips@mediaite.com