Fox News Contributor Calls Vivek Ramaswamy Proposal 'Criminally Stupid' and 'Utterly Disqualifying'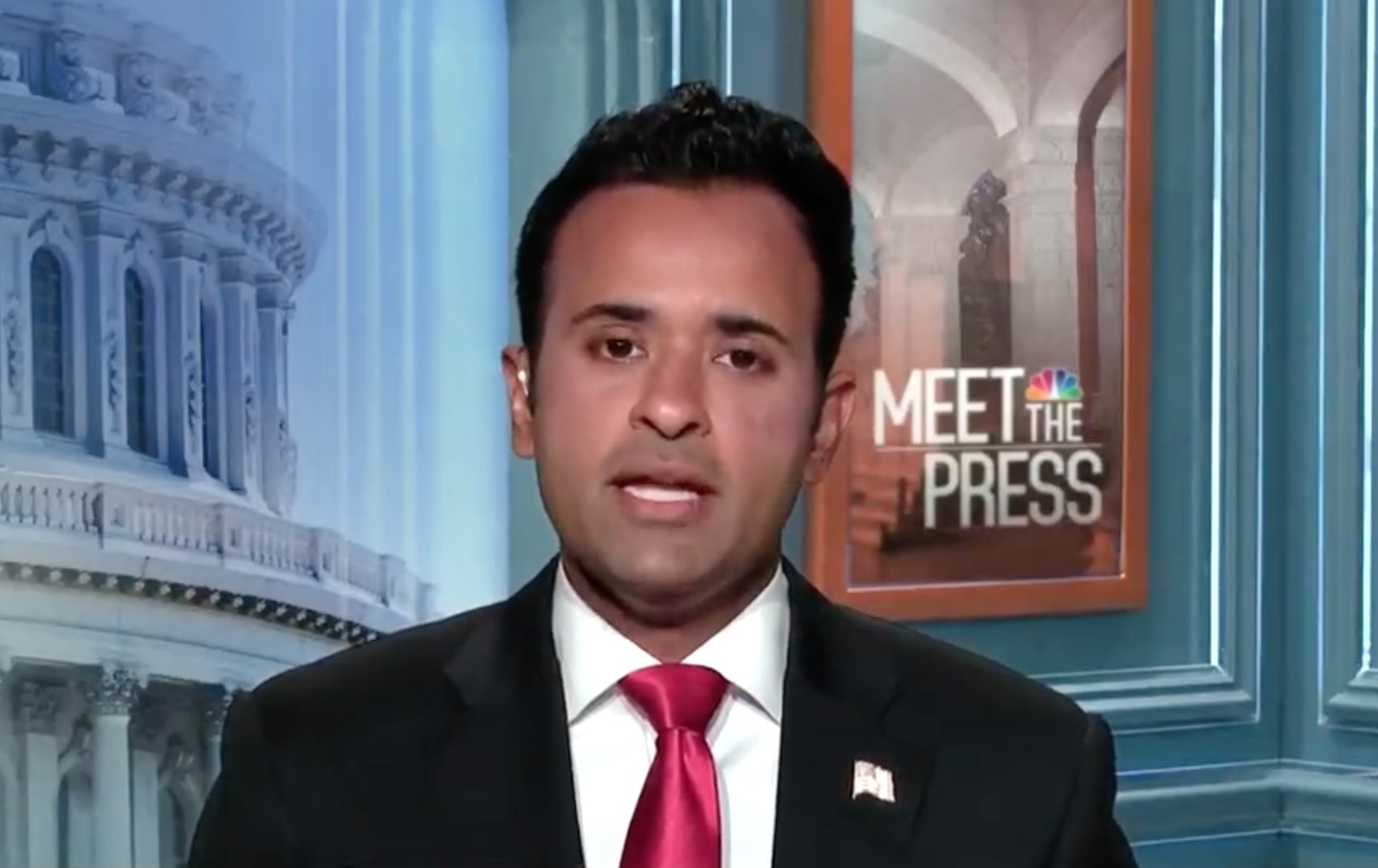 Conservative writer and Fox News contributor Marc Thiessen piled on candidate Vivek Ramaswamy by calling his foreign policy proposals on Russia "utterly disqualifying."
Thiessen took issue with an article Ramaswamy wrote for The American Conservative titled, "A Viable Realism and Revival Doctrine," in which he laid out his plans for Russia, Ukraine, and China.
Thiessen tweeted, "@VivekGRamaswamy is criminally stupid: 'I will accept Russian control of the occupied territories and pledge to block Ukraine's candidacy for NATO in exchange for Russia exiting its military alliance with China. I will end sanctions and bring Russia back into the world market. In this way, I will elevate Russia as a strategic check on China's designs in East Asia.' Like a freshman foreign policy paper. Utterly disqualifying."
Ramaswamy based his foreign policy strategy on the Washington Doctrine, described by Thomas Jefferson in 1801: "Peace, commerce, and honest friendship with all nations, entangling alliances with none."
Ramaswamy wrote:
The Washington Doctrine provides apt inspiration of where to begin. I will lead our nation from the bloody follies of neoconservatism and liberal internationalism abroad towards a strategy that affirmatively defends our homeland. We will be Uncle Sucker no more. Rather than spending billions projecting power into global vacuums where our allies will not spend to maintain it themselves, we will put America First again—as George Washington urged—as we recalibrate and consider our true interests.
Ramaswamy has made controversial claims about Russia. In April, he told CNN's Jim Acosta, "Well, our goal should not be for Putin to lose, our goal should be for America to win. That's what we have forgotten in this country, is that driving Russia into the ground is not a U.S. strategic goal. A U.S. strategic goal is to secure peace and prosperity for Americans."
Other conservatives bashing Ramaswamy's foreign policy proposals include the Wall Street Journal, Fox News' Brian Kilmeade, and presidential candidate Nikki Haley (R-SC) who exclaimed at last week's GOP debate, "You have no foreign policy experience, and it shows!"
Read Ramaswamy's article in The American Conservative here.
Have a tip we should know? tips@mediaite.com