Michigan, North Carolina Invite Trump to Give State of the Union from Their Capitols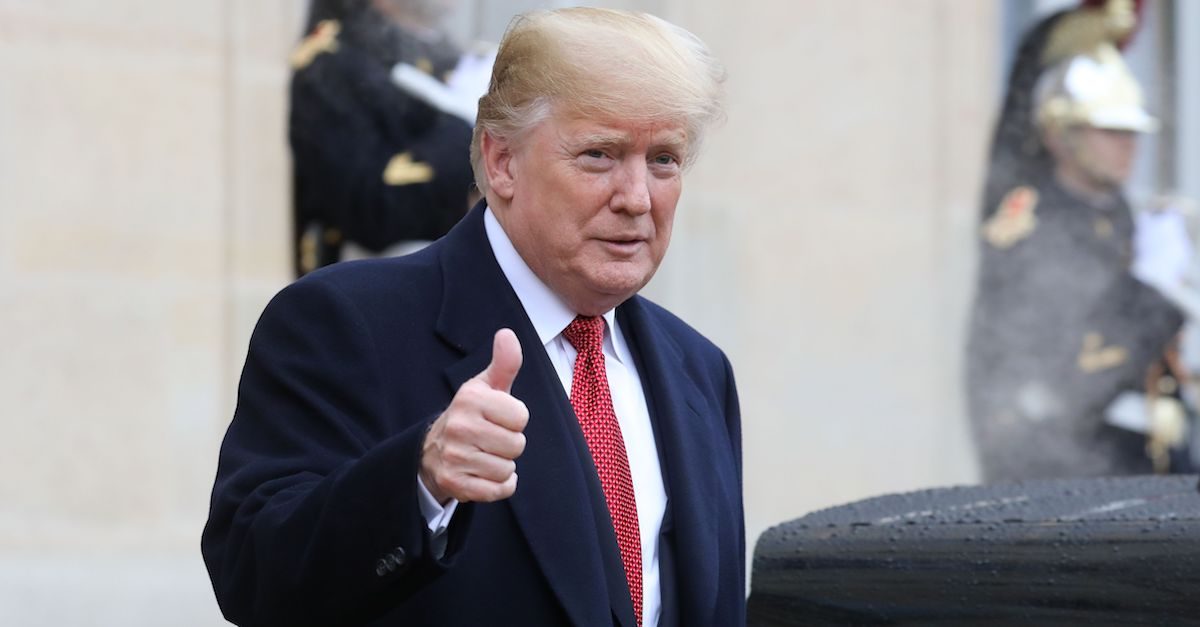 The GOP House Speakers of two states have invited President Donald Trump to give his State of the Union from their respective state capitols.
"Due to the unavailability of the United States House of Representatives for your State of the Union address, I would like to extend to you an official invite to deliver your address in the House chamber in the Michigan State Capitol," Michigan House Speaker Lee Chatfield said in a letter also posted to Facebook.
North Carolina's House Speaker Tim Moore also published a letter — along with a photo of him standing next to Trump — inviting Trump to come.
"It is my sincere pleasure as the Speaker of the North Carolina House of Representatives to invite you to deliver your second State of the Union Address in our chamber of this state's General Assembly," he wrote.
Moore added: "I attended your first State of the Union address in Washington D.C. last year. It was an unforgettable experience to witness this tradition of our commander-in-chief's speech to a joint session of Congress."
The invitations come after US House Speaker Nancy Pelosi called for the State of the Union to be postponed due to security concerns.
The White House has not yet responded to the invites but GOP chairwoman Ronna McDaniel did, tweeting out: "The American people deserve to hear from @realDonaldTrump about the state of our union."
The American people deserve to hear from @realDonaldTrump about the state of our union.

Nancy Pelosi's opposition begs the question: Are Democrats afraid of the public hearing about all of the progress we've made?https://t.co/8up08I4Ude

— Ronna McDaniel (@GOPChairwoman) January 18, 2019
[image via Getty Images]
Have a tip we should know? tips@mediaite.com