Rudy Giuliani Drops Bombshell on Mueller Probe: 'Things Might Get Cleaned up with Some Presidential Pardons'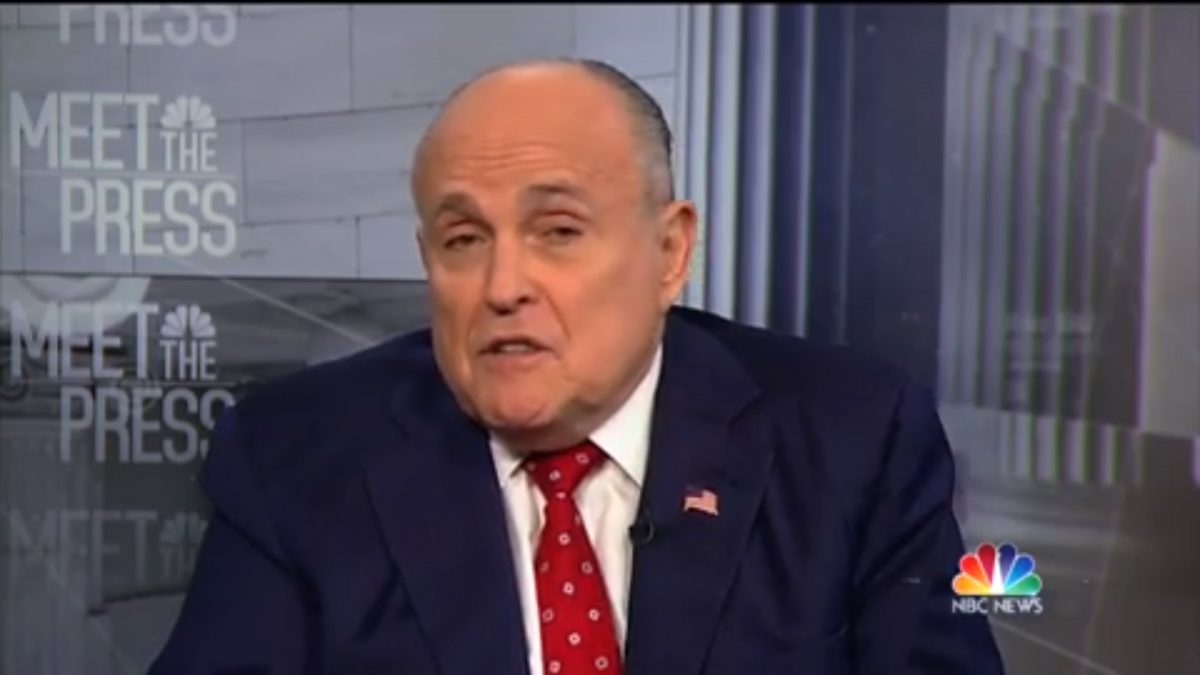 On Friday, President Donald Trump's personal lawyer Rudy Giuliani finally admitted it. Despite his repeated claims that Trump has done nothing wrong, he is already thinking about pardons.
"When the whole thing is over, things might get cleaned up with some presidential pardons," the former New York mayor told the Daily News just after the news broke that Trump's former campaign manager Paul Manafort was going to be spending the night in a jail cell tonight.
Giuliani also seemed to not understand why Manafort was now behind bars, noting it wasn't like he was trying to kill witnesses or anything.
"I don't understand the justification for putting him in jail," Giuliani said. "You put a guy in jail if he's trying to kill witnesses, not just talking to witnesses."
For the record, according to the New York Times, Manafort is in jail because, "A federal judge revoked Paul Manafort's bail and sent him to jail on Friday to await trial, citing new charges that Mr. Manafort had tried to influence the testimony of two of the government's witnesses after he had been granted bail."
Just last night, Giuliani was predicting that the one who should be going to jail is  Peter Strzok and suggested today is the day Robert Mueller should be suspended.
UPDATE: After this interview, Giuliani gave two different statements to two different reports.
Texting with the Wall Street Journal's Rebecca Ballhaus he wrote, "No he will not do it, based on my advice and all our team, according to the Wall Street Journal's Rebecca Ballhaus.
Then, he told CBS's Paula Reid, "he advised POTUS not to pardon anyone before Mueller probe ends & POTUS agrees. But pardons possible *after* Mueller probe."
[image via screengrab]
Have a tip we should know? tips@mediaite.com