Jan 6 Committee Chair Bennie Thompson Claims He 'Chose Liz Cheney Over Party': 'It Was for the Country'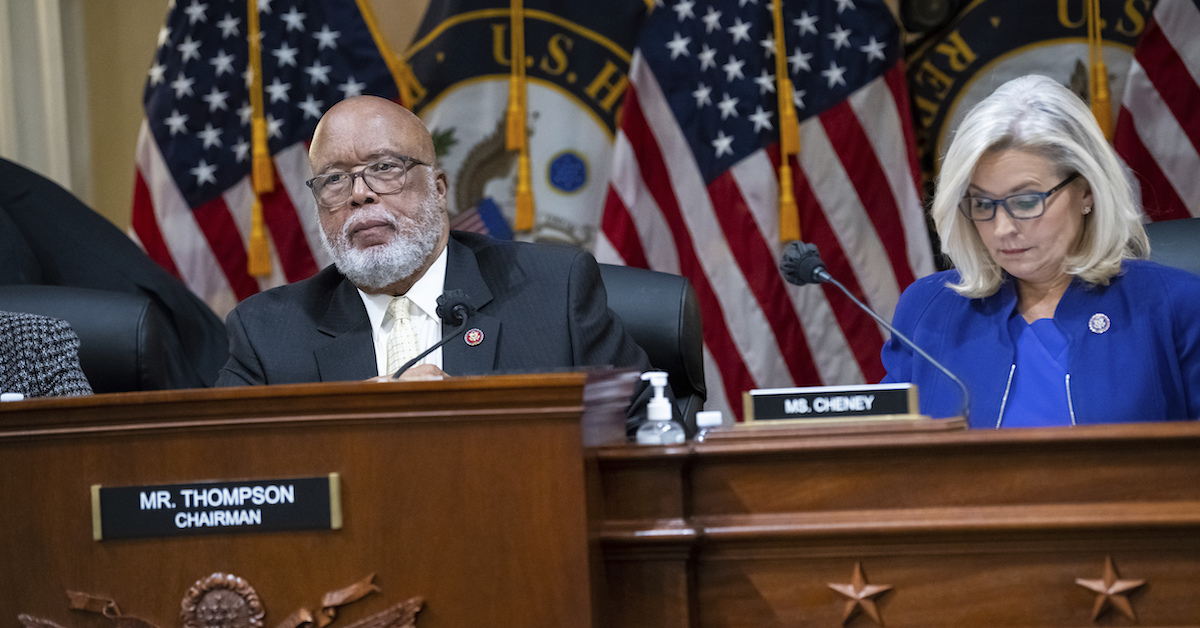 Rep. Bennie Thompson (D-MS) declared he chose "Liz Cheney over party" when he made the Republican his vice chair on the congressional subcommittee that investigated the January 6 Capitol riot.
In a lengthy interview with Politico, Thompson discussed the controversial January 6 committee, which was regularly painted as a political witch hunt by former President Donald Trump and other Republican critics. Cheney and Adam Kinzinger were both Republicans who made the committee technically bipartisan, but both were longtime vocal critics of the former president, something critics of the committee were quick to point out.
According to Thompson, he received pushback when he chose Cheney for her position from his own party, but claimed he worked with the fellow Trump critic "for the country."
Thompson told Politico:
"What happened on January 6th was that sole reminder that, even though we are the greatest country in the world, we have to maintain vigilance in keeping it … otherwise, the potential for what occurred on January 6th could very well happen again.

So I wanted to frame it [in that context and] I chose Liz Cheney as my vice chair. I didn't have to. I could have picked anyone, but I think it was for the country. I chose Liz Cheney over party. And some of us, my friends, they took issue with it."
The congressman further detailed that some in his party questioned why he would choose a Republican when he was in a position of power to not need to do so. Thompson claimed he had to "look beyond party and race to get to the next level."
"While my country has not always treated Bennie Thompson or my ancestors properly, I think there are some times you have to look beyond party and race to get to the next level, and so I've tried to do that," he said.
Read Thompson's full Politico interview here.
Have a tip we should know? tips@mediaite.com