'MADMAN': NY Daily News Throws Gauntlet in Editorial Attacking Trump as 'Mentally Unwell'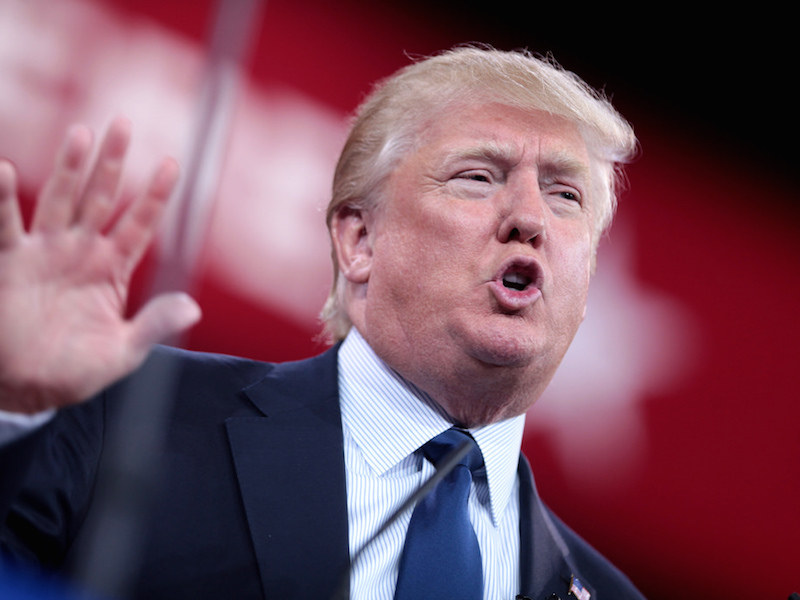 In the wake of yet another unhinged, conspiracy-mongering, morning tweetstorm from the president, the New York Daily News' editorial board published a piece claiming President Donald Trump is suffering from a form of poor mental health-induced "mania."
While the paper is known to be New York City's more liberal publication, seriously questioning Trump's mental capacity and referring to him as a "madman" — in the literal sense of the term — is still striking.
The editorial board wrote the following in their op-ed today:
"After his latest spasm of deranged tweets, only those completely under his spell can deny what growing numbers of Americans have long suspected: The President of the United States is profoundly unstable. He is mad. He is, by any honest layman's definition, mentally unwell and viciously lashing out… The sheer strangeness of Trump's behavior leads us to conclude that we are witnessing signs of mania."
The paper went onto state Trump "is not well" and his fitness for office is only getting worse. "Before our eyes, the President is spinning in a Tasmanian devil's rage about American news networks," they wrote.
Other news outlets and commentators have come out to question the president's mental fitness this week, in light of his increasingly erratic behavior. Maggie Haberman said on CNN today that he seems to be coming "unmoored," while Chris Cillizza asked if Trump was "losing control."
Discussion regarding Trump's mental health has become more prevalent as many question if invoking Section Four of the 25th Amendment could be justified in removing him from office. This part of the Constitution states presidents can be relived of their powers and duties if they are deemed unfit to serve and voted out by their cabinet members.
[image via screengrab]
Follow the author on Twitter (@calebecarma).
Have a tip we should know? tips@mediaite.com