WATCH: Dance Cam Panics at NBA Game After Kid Pulls Switcheroo and Raises Pro-Hong Kong Protest Shirt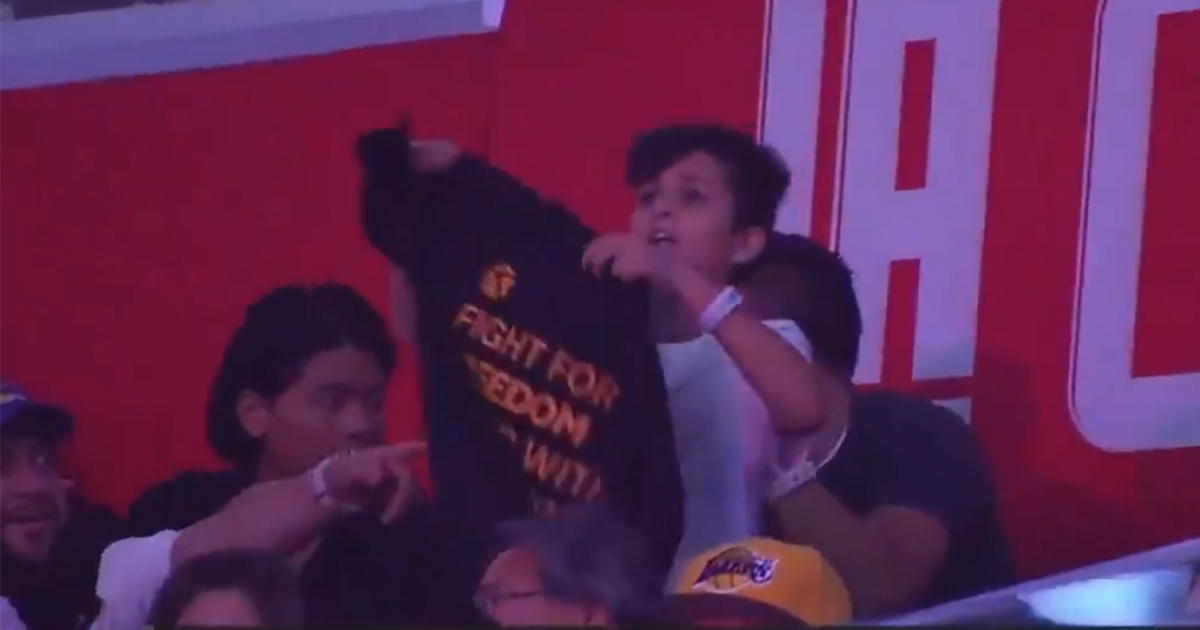 The NBA's China troubles are seemingly boundless, and nearly every day a new player enters the court. Mostly those players have been actual players, but a few have been fans getting in on the action … and getting ejected for their trouble.
But at Tuesday night's game between the Lakers and Clippers, one young fan outsmarted the system, and created a viral moment in the process.
The young fan was waving a Clippers shirt, baiting the dance cam to catch his moves. But his next move sent the camera operator into panic mode, as he pulled a switcheroo and began waving a shirt that read "Fight for Freedom, Stand with Hong Kong."
That, of course, is the slogan from the image tweet that sparked all the recent controversy, as tweeted by Houston Rockets general manager Daryl Morey. That tweet, the NBA's response, and the subsequent commentary from players and the league, have been a source of constant controversy ever since. A controversy that has many Americans angry over the apparent support of the suppression of speech even at home on behalf of the Chinese government.
And it was into that fray that this young fan danced, and then became a sensation on social media, well-earned.
And by the way, the source for the shirt? Smart activism.
You've gotta love it.
Have a tip we should know? tips@mediaite.com