Mitch McConnell and Chuck Schumer Request U.S. Flags at Half Staff After White House Flag Raised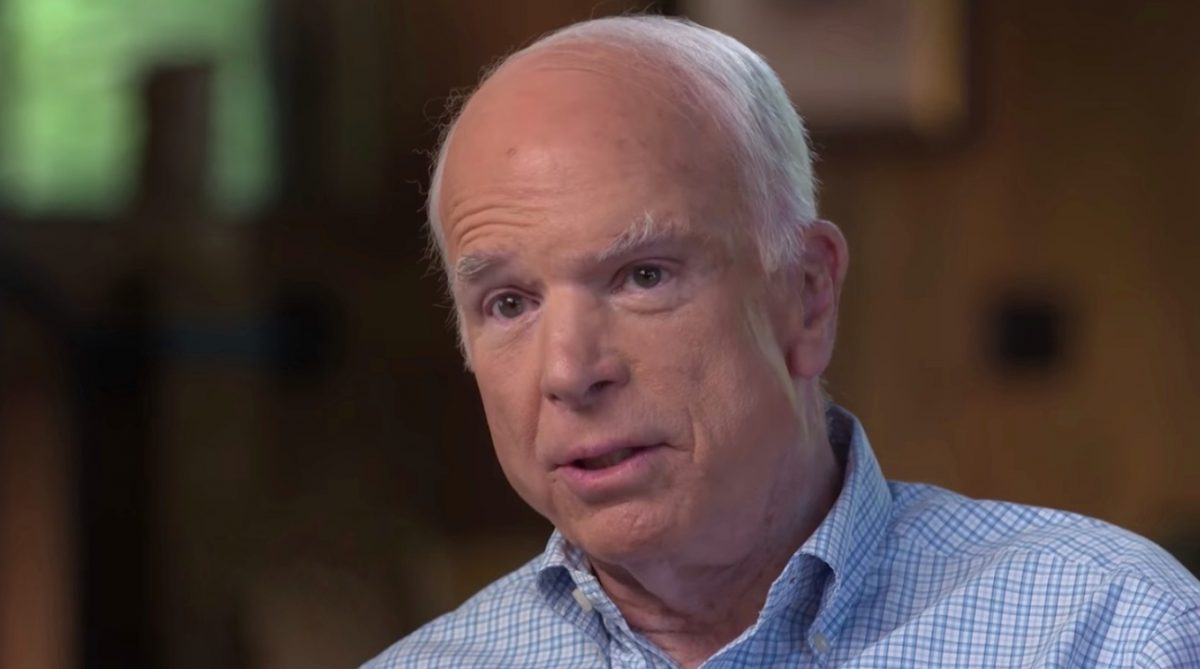 Hours after the White House opted to stop lowering the building's flags to honor the late Senator John McCain, top US Senators have made a bipartisan push to keep the Americans flags at all government buildings lowered for the lawmaker who passed on Saturday.
Republican Senate Majority Leader Mitch McConnell and Democrat Senate Minority Leader Chuck Schumer made the announcement to honor McCain today with half-staff flags until his body is buried on Sunday, which was seen by many as a rebuke of President Donald Trump and the White House, who just kept their flags lowered on Saturday and Sunday.
Others have defended the president, saying that the White House did not disrespect McCain's passing since the US Flag Code, American flags are only meant to be lowered "on the day of death and the following day for a Member of Congress," which is the procedure the White House followed.
While Trump and McCain had an infamously contentious relationship — including the time when the then-presidential candidate mocked the Arizona Republican for getting captured while fighting in the Vietnam War — the president did not bury the hatchet after McCain's passing. Instead, the White House has not issued an official statement praising McCain's long record in the Senate and Trump even reportedly killed a statement commending him as a "hero."
Trump did tweet out his sympathies for McCain's family after he died of brain cancer over the weekend.
My deepest sympathies and respect go out to the family of Senator John McCain. Our hearts and prayers are with you!

— Donald J. Trump (@realDonaldTrump) August 26, 2018
Trump was not invited to McCain's funeral, which will include speeches from former presidents Barack Obama and George W. Bush.
[image via screengrab]
Follow the author on Twitter (@calebecarma).
Have a tip we should know? tips@mediaite.com