Trump Aides Reportedly Called Hannity and Lou Dobbs to Try to Sell Them on Border Deal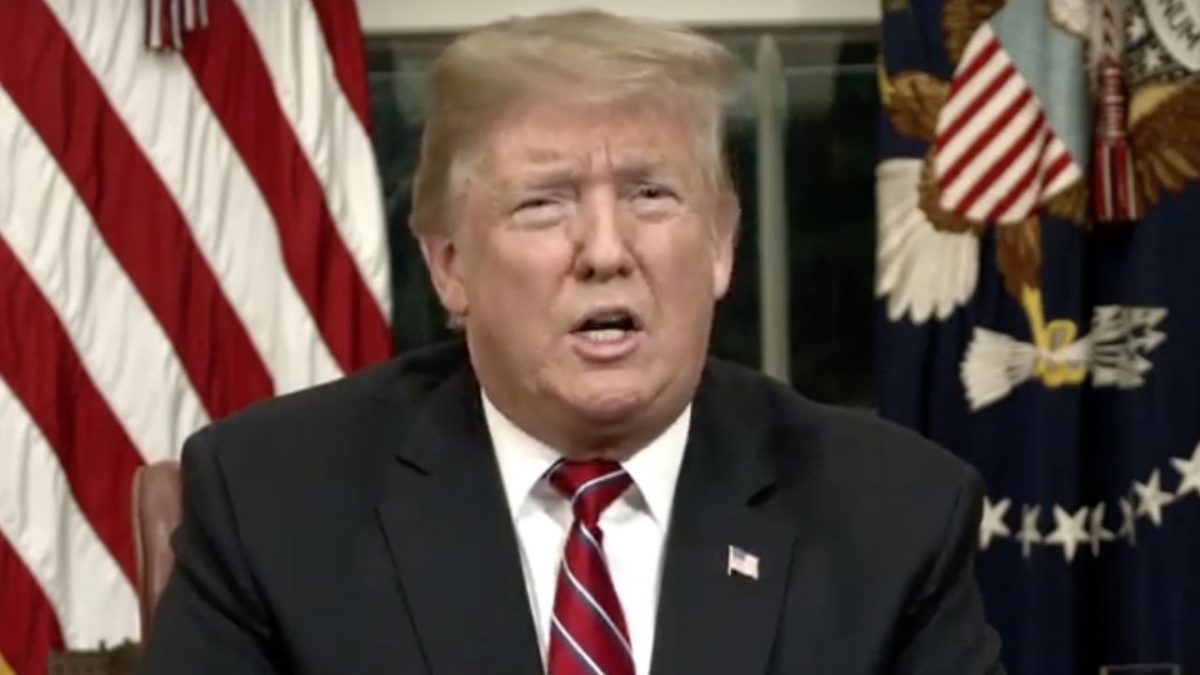 When President Donald Trump was mulling over accepting a bipartisan spending agreement aimed at avoiding a second shutdown, his team reportedly called on his friends from Fox News and Fox Business to try to sell them on the border deal.
The New York Times reported on the phone calls — made by Trump aides — in an article published Wednesday that claimed Trump was trying to put the "best face" on the whole thing.
The Times wrote:
One call was made to Lou Dobbs, a favorite of Mr. Trump's whose Fox Business Network show he often tries to catch live. Another was placed to Sean Hannity, the Fox host who regularly talks with the president personally.
The message was apparently that it was not a loss and — Trump deserved support — because he still got concessions he would have never gotten if he hadn't forced the government into a five-week government shutdown.
Meanwhile, it seems Trump has not given up on building the wall.
Trump's aides are busy trying to find pots of discretionary funding that can be redirected towards Trump's wall, the Times also reported. The president also hasn't ruled out declaring a national emergency and bypassing Congress, a move that is certain to launch a battle in court.
The goal now, it seems to be to convince supporters and his friends at Fox that the border deal is not a bad thing.
James Jay Carafano, a national security analyst at the Heritage Foundation, already has that pro-Trump messaging down.
"People say, 'Well, the president lost,'" he told the Times.  "The analogy here is if it's a 10-round fight, Trump's fighting 10 rounds. If Pelosi wants to say at the end of Round 1, 'I won that round,' Trump's like, 'Yeah, maybe, but I'm fighting 10 rounds.'"
CORRECTION: Due to an editing error, a previous version of this article incorrectly stated that Trump personally made the calls to Hannity and Dobbs.
Have a tip we should know? tips@mediaite.com